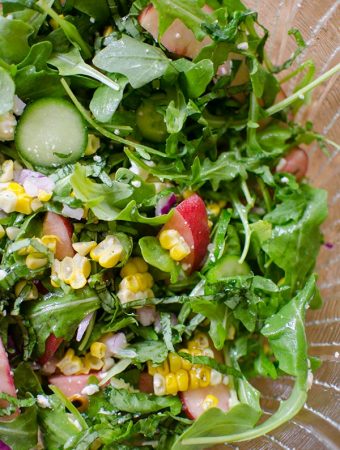 Charred corn and arugula salad with peaches is the perfect bright summer salad with basil and feta with a light lemon and olive oil dressing.I basically took all of my favourite summer ingredients and threw them together in this salad. Charred corn? Check. Peaches? Check. Basil? Check. Add some peppery arugula, the bite of red onion, crunch ...
The perfect summer breakfast recipe, blueberry lemon pancakes are a simple and delicious way to use in-season berries. The summer is here and I am ready to soak up all this season has to offer. The sunshine-soaked weekends, the stirring anticipation of travel, the idea that soon you will be discovering new places and pockets, new foods and ...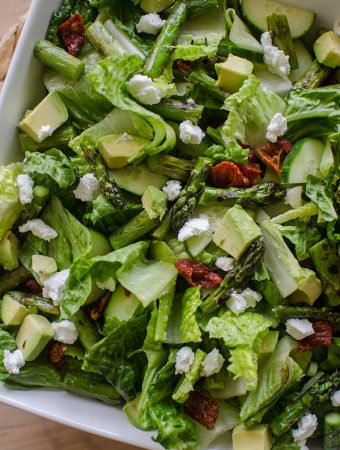 Grilled asparagus salad with basil vinaigrette is the perfect early summer salad with avocado, goats cheese and sun dried tomatoes.I had a realization today: I miss being surrounded by creative people. It's something that I took for granted. ...