Get dinner together quickly with this simple recipe for roasted teriyaki salmon with a homemade teriyaki sauce made with soy sauce, ginger and garlic.I really try to limit eating out or takeout during the week, which means I need quite a few quick dinner recipes up my sleeve. I usually walk in the door absolutely starving, so time is of the ...
With just a few simple steps this roasted beet salad with radicchio and feta comes together for a simple salad finished off with a balsamic vinaigrette. "Just bring a salad!" That's what inspired this salad recipe. I was going to dinner at a good friend's apartment and asked what I could bring. He was making a classic Coq Au Vin and I ...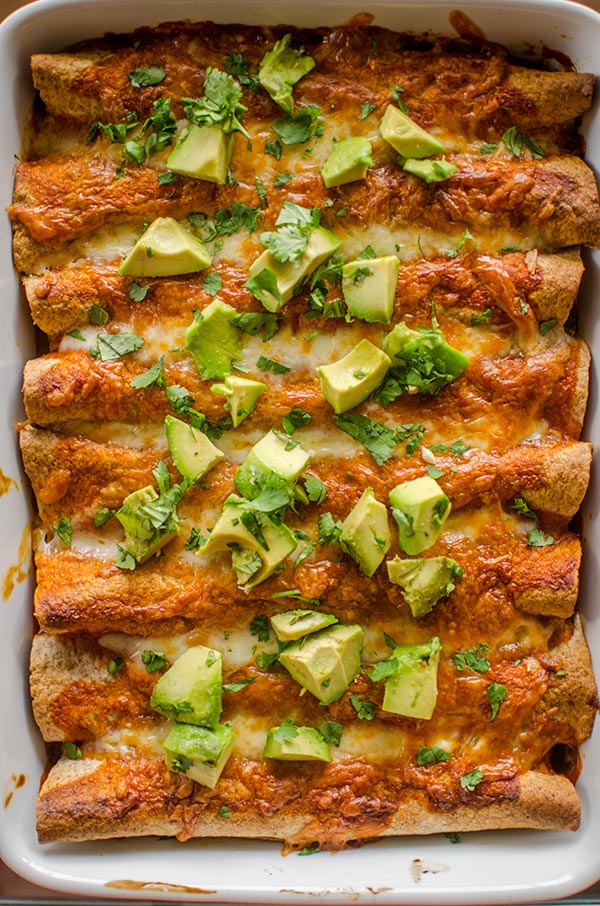 Chicken and black bean enchiladas with red sauce are perfect for a Mexican-inspired dinner topped with avocado, cilantro and cheese.Enchiladas weren't something that I grew up eating. Tacos, yes, but enchiladas weren't really something I was ...