Taking a look back at Living Lou in 2018, my most popular recipes and a bit of a personal recap. 


When I reflect back on 2018, I feel like it was a year well-lived. The other night at mom's birthday dinner we were talking about our 'Rose, Bud and Thorn' for the year and I couldn't pick just one rose.
This year was filled with love and laughter, and of course a few tears (I'm only human!) but mostly when I think back to where I was at this time last year I feel like there was a lot of growth. And to me, that signals that it was a good and important year.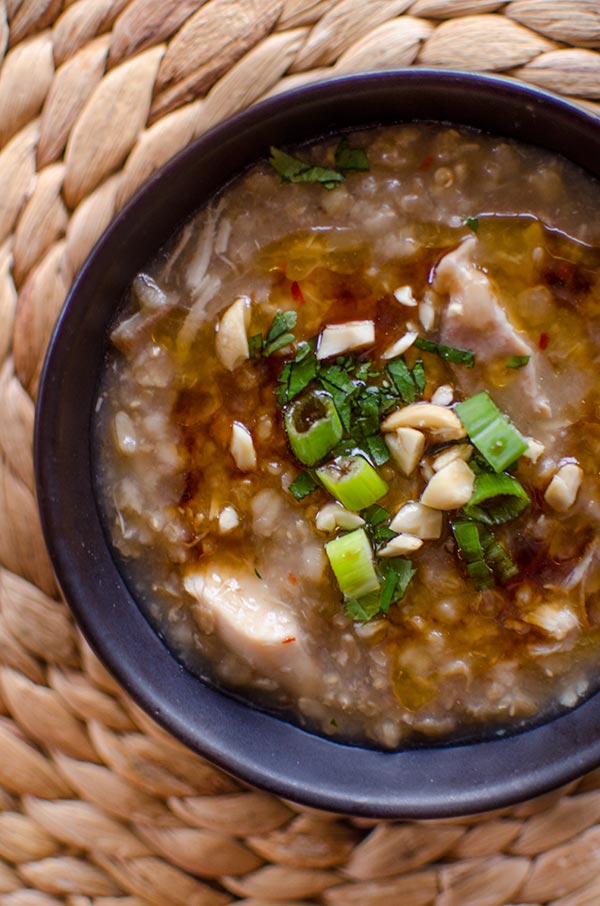 One of 2018 most popular recipes was this slow cooker brown rice congee and it's one of my favourite comfort foods during the winter. I first had congee when I worked at Chatelaine and have loved it ever since.
I see my year as a montage, and it would definitely be worthy of a romcom–for many reasons. To be honest, my year follows the perfect romcom storyline–ha! Which is perfect, because everyone loves a good romantic comedy, do they not?
Skiing for the first time in twelve years (at one point, I ended up tangled in a sign), seeing my sister graduate with her Masters' degree in Madrid (I cried), visiting San Sebastian (a place I've wanted to visit for years), decorating very own Christmas tree, moving into my new apartment (my first without a roommate), and of course, cooking so many delicious meals with the people that I love.
Another one of 2018's top recipes, Italian sausage and pepper pasta is so loaded with flavour and incredibly simple to make. 
No matter how much we try to curate and shape the appearance of our lives, things are never perfect. Two big projects I was working on didn't pan out the way I thought they would and I started to question a lot of what I was doing with Living Lou. These "failures" (in quotations because in hindsight they aren't really failures, but at the time, they felt like huge blows) took a lot of creative energy and I just found myself completely burnt out. I lost some of the spark I have always felt for this place and it was hard.
I had to remember why I started blogging in the first place. It's because I wanted to share what I cook and to maybe inspire a few people along the way. And that's what I do, and I am so proud of that.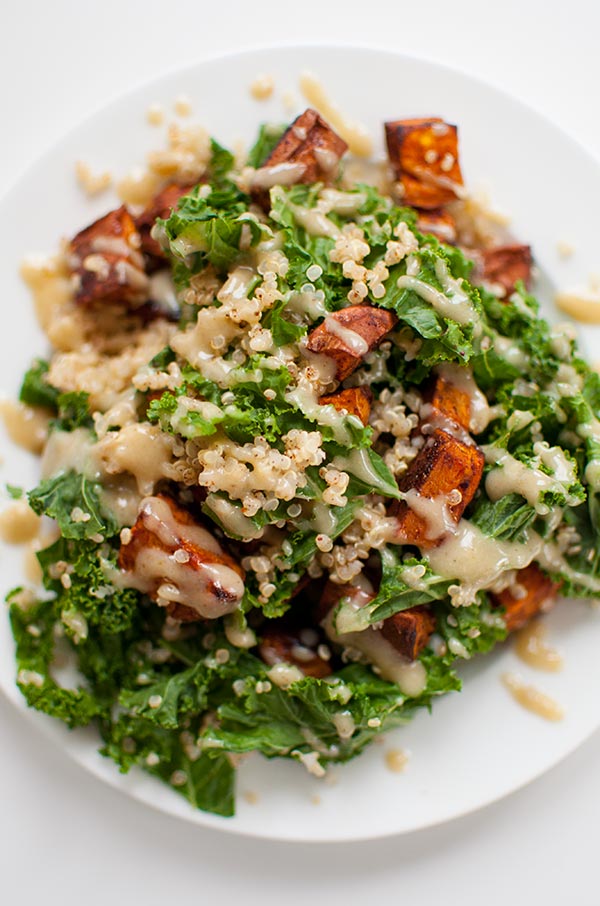 Sweet potato, kale and quinoa come together with a creamy tahini dressing in this popular Living Lou salad recipe.
2018 definitely wasn't easy, there were challenges, disappointments and difficult conversations, the ones that make you think and question, but there were also breakthroughs and so many happy, love-filled moments and for me, those are the ones that stand out.
And those, to me, are the perfect ingredients for any year. It can't be all good, and it can't be all bad. It's a balance, but you need the lows to recognize the highs, and it's getting through those more challenging times that is the key.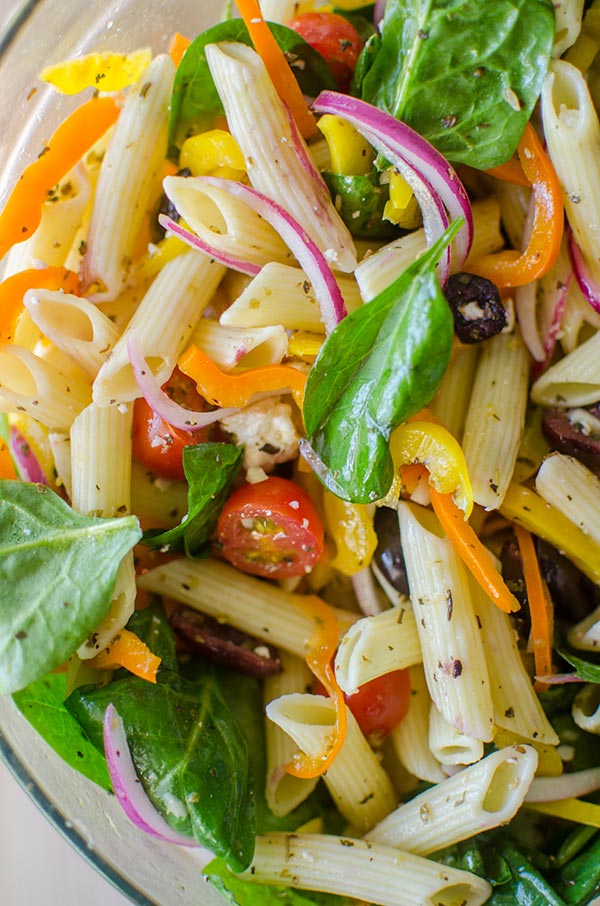 Pasta salad with lemon herbed vinaigrette, is one of those recipes that I grew up eating. My mom always made a vinaigrette-based pasta salad and this is my take on her recipe.
And if you've made it to the end, thank you. For almost nine years, I've shared parts of myself and my life on here. I get kind of teary eyed when I think about it!  Over the years, as I've gotten older I've become a little more guarded and careful of what I share. I'm a pretty private person by nature and I'm fiercely protective of my people, and I often feel like I have to filter and edit. I guess we all do that, in a sense.
I feel so good about 2019, I'm happy and starting the year with a renewed sense of energy and focus. Let's make it a good one!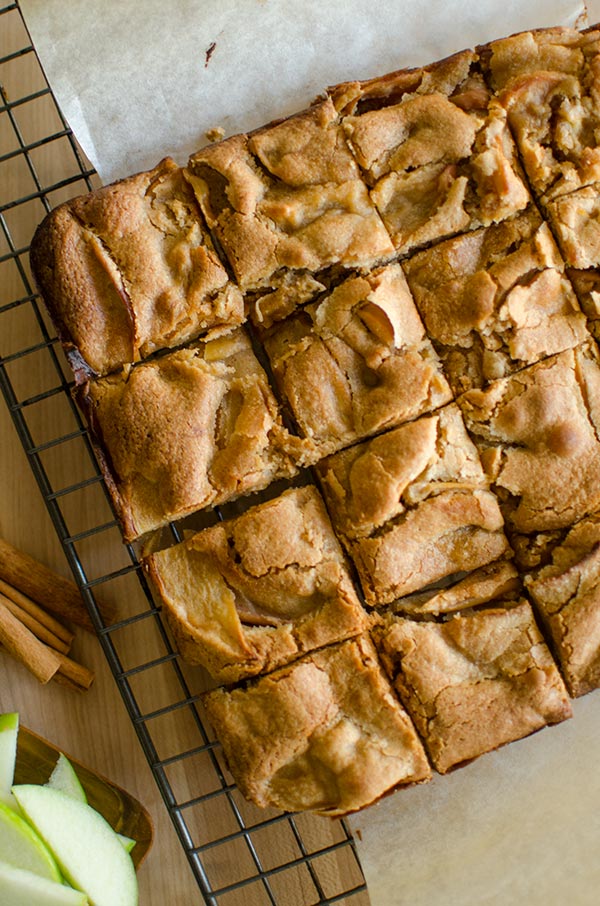 OMG. These apple blondies are so good. They melt in your mouth. I will be making them every fall from now on.