Make your own delicious homemade white balsamic vinaigrette. This is a light and refreshing salad dressing that goes on practically any salad. This recipe was originally published on May 30, 2012 and updated on May 30, 2020.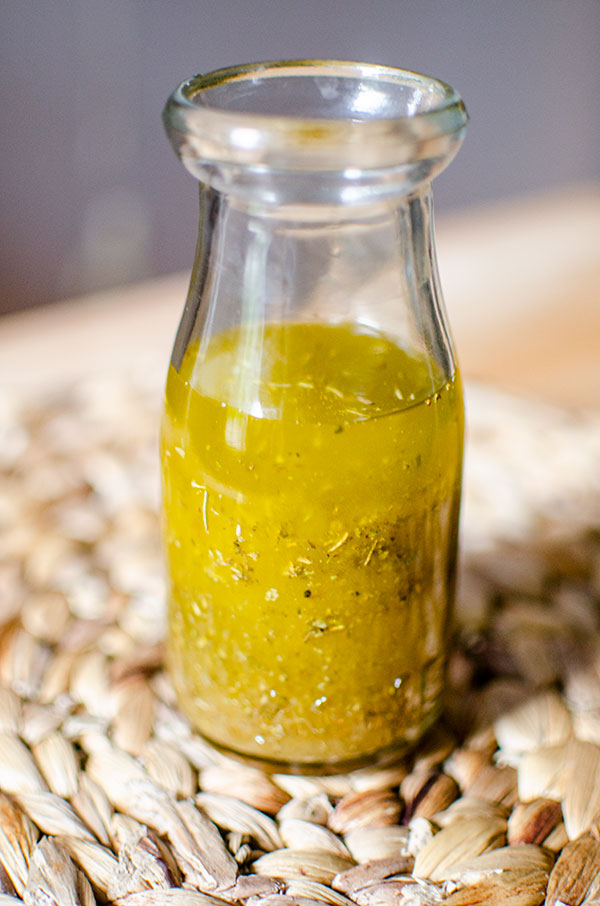 I'm the kind of person who doesn't buy salad dressings. Pretty much ever. They are so easy to make at home and I always find store bought dressing to be a little too sweet for my taste.
This dressing is a light and refreshing. With honey, Dijon and Italian seasoning, it's exactly what you'd expect in a delicious homemade vinaigrette. I love it on a simple green salad as a quick side for dinner. This is a great alternative to the classic balsamic vinaigrette.
You probably already have a bottle of delicious balsamic vinegar in your pantry and I'm going to make a case for adding white balsamic vinegar as well.
What is white balsamic vinegar?
White balsamic vinegar is a blend of white grape must and white wine vinegar, that is cooked at a high pressure and low temperature. This process, along with a short aging period (its aged for only one year in either oak barrels or stainless steel) is why it is so light in colour.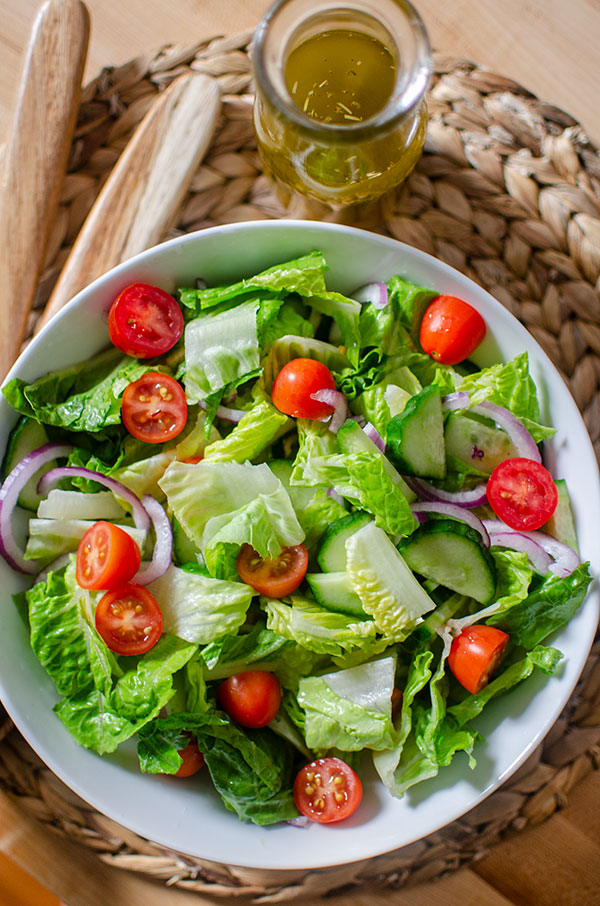 With regular balsamic vinegar, the longer its aged, the more valuable it is.
When should I use white balsamic vinegar?
The flavour of white balsamic vinegar is bright, clean, and not as sweet as traditional balsamic vinegar. I often use white balsamic vinegar in recipes for aesthetic reasons; it won't turn your food dark brown, and will add a hit of acidity and sweetness. I like to use white balsamic vinegar to roast squash.
Chef David Nayfeld uses white balsamic vinegar in his kitchen in super interesting ways (mixed with butter and brushed over Brussels sprouts, for example).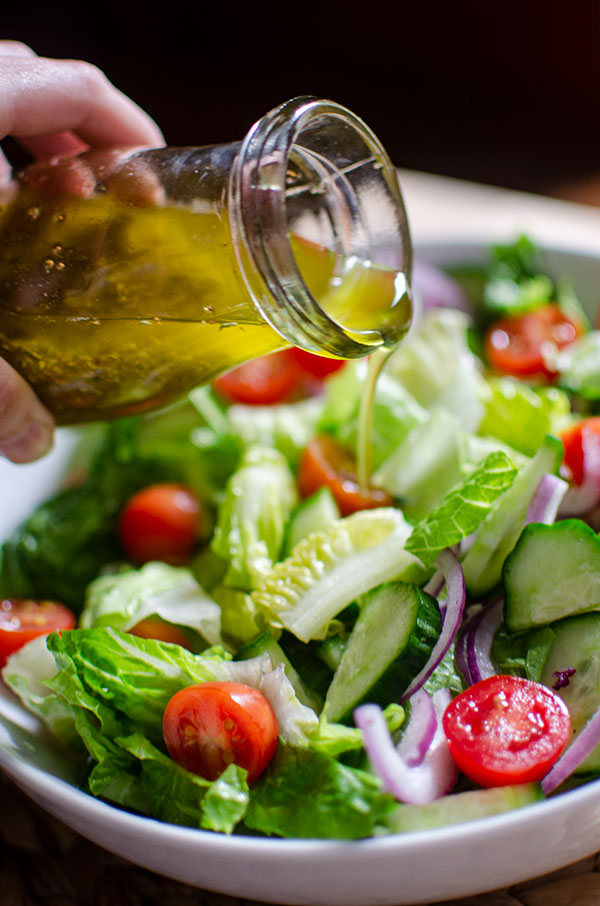 Making your own salad dressing is one of those kitchen skills that everyone should have. You will look like a gourmet foodie who really knows what they are doing. And it couldn't be easier! The key is to emulsify the oil and vinegar together.
What does it mean to emulsify when making a salad dressing?
An emulsion is a combination of two liquids that normally wouldn't combine (think oil and vinegar). To get a sauce or dressing to emulsify, you need a bonding agent — also known as an emulsifier. To bind the two liquids together you can use ingredients like an egg yolk (for homemade mayonnaise) or Dijon mustard (in a vinaigrette).
This recipe uses Dijon mustard as the binder and also has honey and Italian seasoning for flavour.
I wanted to keep the flavour simple and decided to leave garlic out–but if you are a fan of garlic, you could easily grate in a small clove.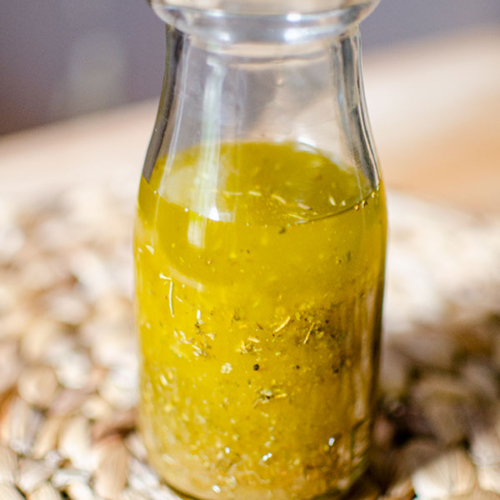 White Balsamic Vinaigrette
Make your own delicious homemade white balsamic vinaigrette. This is a light and refreshing salad dressing that goes on practically any salad. 
Pin
Print
Ingredients
¼

cup

white balsamic vinegar

2

tbsp

honey

2

tsp

Dijon mustard

½

tsp

Italian seasoning

¼

tsp

salt

½

cup

extra virgin olive oil

,

use a good quality olive oil
Instructions
In a bowl, whisk vinegar with honey, Dijon, Italian seasoning and salt.

Slowly, while whisking, pour in the olive oil in a steady stream. Continue whisking until dressing starts to emulsify–you can tell it is ready when it is thick and shiny.
Did you try this recipe?
Leave a comment + rating and let me know what you think!

This White Balsamic Vinaigrette is a light and refreshing salad dressing perfect for the coming sweltering summer months.