A take on a classic Greek salad, this avocado cucumber and feta salad with a simple Greek vinaigrette is the perfect creamy summer salad.
This avocado, cucumber and feta salad is a creamy and simple salad that I've been making on weekends as the side salad for our barbecues. It couldn't be any easier and is made with two of my favourite ingredients; feta and avocados.
I'm sure there are other industries that are similar, but I think that the relationships and friendships that you make in the film industry are pretty unique. There's just something about spending 12-14 hours a day with someone for weeks or months on end that results in quite the bonding experience.
You sort of become a family (since you never actually get to see your real family when you're making a film). Let me just tell you that when hour 11 hits in your tiny production office you kind of start to lose it, just a bit. And that's when copious amounts of sour keys and spontaneous 80s dance parties (aka all the fun) begin to happen. I have some great stories from long nights and days spent on sets and some really fond memories of those times. Well, maybe not the standing outside in -40 degrees, but other than that…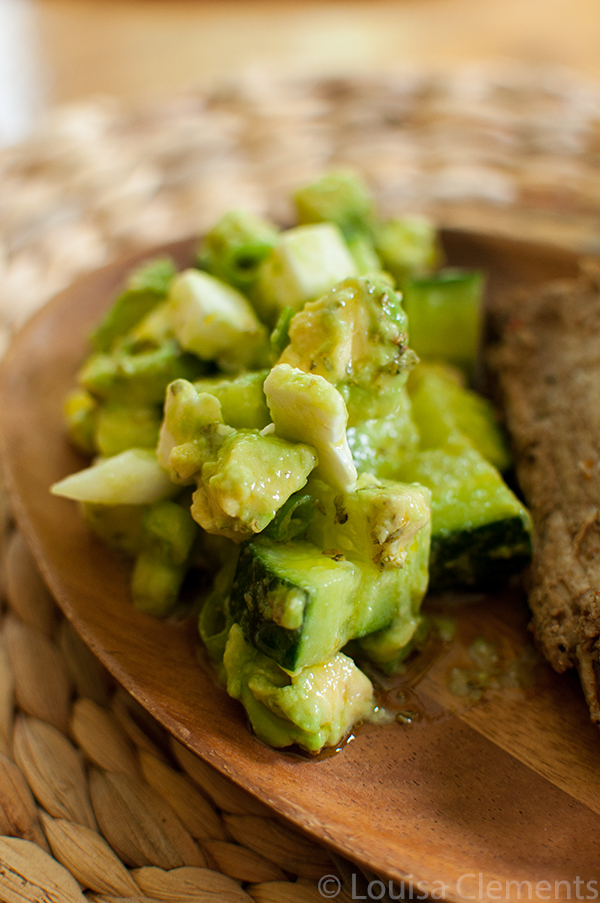 Over the past couple of years I've been dabbling in TV and digital marketing and trying to figure out what is the right fit for me, which means that I've taken a bit of a step back from the film world. Before that, I had spent a couple of years working on film sets when I wasn't in class (during the summers, weekends and days off).
It's pretty gruelling, but for the most part I enjoyed it. I think I enjoyed spending time with the people more so than the actual work, but I feel like that's a normal thing.
Last weekend, a good friend of mine, who I've worked with many many times over the past few years, called me for a favour. The feature she's working on were in desperate need of some background actors to play kids at a high school party. Even though I was exhausted after a full day of work, I put on my converse and skinny jeans and channeled my inner, angsty high school party-girl. It ended up being the most magical night, a quick little outdoor party scene followed by a trip for some midnight ice cream because that's what I do. I snapped this picture while I was waiting in the car, because if you weren't aware, there's lots of waiting on a film set – that I do not miss.
From my Instagram – follow for behind the scenes fun!
Anyways, just a little story I felt like telling that has absolutely nothing to do with this refreshing avocado cucumber and feta salad (aka the salad of the summer), but just trust me when I tell you that this salad is necessary at your next barbecue. It's kind of a take on my favourite greek salad recipe and it's really pretty because I love monochrome things and this salad fits into that category.
Avocado cucumber and feta salad recipe breakdown
Simple, creamy and delicious this green avocado, cucumber and feta salad flavoured with dried thyme is the perfect refreshing salad for the summer.
Yields 4 servings
Avocado Cucumber and Feta Salad
A refreshing summer salad perfect for a barbecue!
10 minPrep Time
5 based on 1 review(s)
Ingredients
1 cucumber, diced
2 avocados, diced and tossed in 4 tsp of lemon juice
1 cup chopped feta
2 green onions, sliced
4 tbsp olive oil
3 tbsp white wine vinegar*
2 tsp dried thyme
salt & pepper to taste
Instructions
Toss together cucumber, avocados, feta and green onions.
In a small bowl, whisk olive oil, vinegar *(see note about vinegar) and dried thyme.
Pour dressing over vegetables and toss.
Serve
Notes
*Note there is lots of vinegar in this dressing, but you can use less! Add 1 tbsp at a time and taste each time to see what suits your needs. Recipe by Louisa Clements
Nutrition
Nutrition Facts
Amount Per Serving

Calories

914

% Daily Value*



Total Fat:

88 g

135.38%

Saturated Fat:

30 g

150%

Cholesterol:

134 mg

44.67%

Sodium:

1381 mg

57.54%

Potassium:

322 mg

9.2%

Total Carbohydrate:

12 g

%

Sugar:

8 g

Protein:

22 g

Vitamin A:

16.72%

Calcium:

796 mg

79.6%

Iron:

4 mg

22.22%
7.8.1.2
71
https://www.livinglou.com/avocado-cucumber-feta-salad/