Hot summer afternoons just call for a cold, sweet-tart drink, and this blueberry vodka lemonade hits the spot.


I haven't really posted many cocktails or drink recipes on here, but I think there are some days that just require a good cocktail, don't you? Especially one that involves vodka, blueberries and lemon. Hello, dreamy summer drink!
It's summer and I think if there's one thing you should do this week it is to indulge (you deserve it!) in the backyard, on a patio, or just in your living room with the windows open because hello, big-city, balcony-less living is, unfortunately, far too common. I know it's a Wednesday, but you have something to look forward to this weekend. Or, you can even have this cocktail tonight because after all, it is a Wednesday. And even if you love your job, it is still a Wednesday.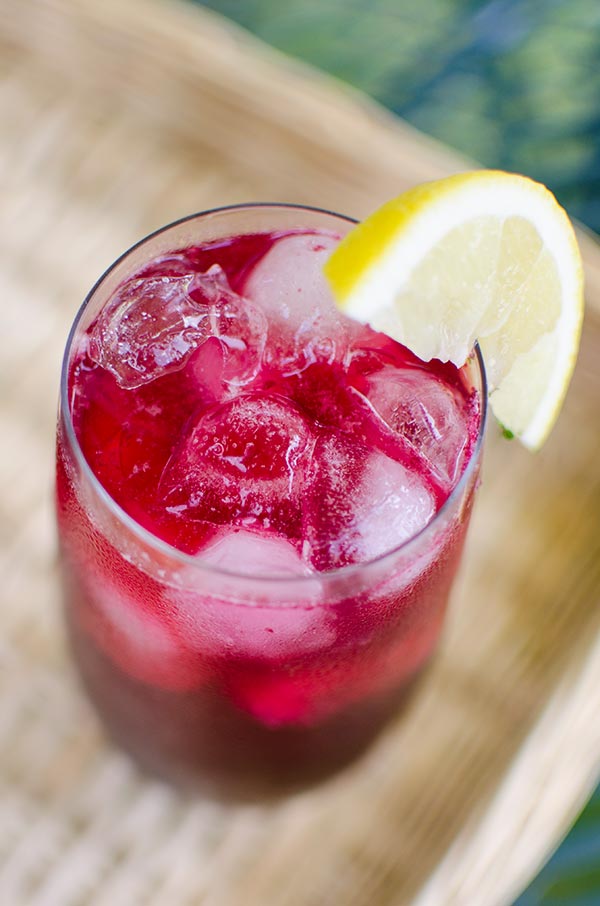 I find that once I have a pretty solid routine, the weeks tend to go by quickly and before I know it, the weekend has arrived. Maybe it's because my days have been pretty nonstop recently, but this summer is just flying by. I feel like I blink and suddenly it's Thursday and I have a million things to do. When that weekend does hit, I've really been enjoying spending time in the backyard, relaxing in the sun with a refreshing, thirst-quenching cocktail (this drink can also easily be made without alcohol) and reading (I'm reading The Light Between Oceans, it's great so far). Other than a good book, I think the secret to adding a little bit of je-ne-sais-quoi to your afternoons come in the form of summer refreshments and this blueberry vodka lemonade is one of those special drinks you'll want to make over and over again. I like to make a batch of the blueberry syrup on a Friday night and keep it in the fridge all weekend.
For this recipe, I was inspired by all the delicious blueberries I've been eating and this watermelon berry fizz – I liked the idea of berries + fizz and played around with adding watermelon to this cocktail, but decided to go the classic route because we all know blueberries + lemon = match made in heaven. You'll notice that my blueberry syrup only has 2 tbsp of sugar, that's because in this recipe I also used the Country Time Lemonade Liquid Drink Mix which is a concentrated lemonade starter which adds sweetness, a hint of sourness and lemon flavour – this syrup would also go really well with pancakes!
Louisa Clements
Blueberry Vodka Lemonade
10 minCook Time
10 minTotal Time
4 based on 1 review(s)
Ingredients
For blueberry syrup:

1 cup water
1 cup blueberries
2 tbsp granulated sugar
2 tbsp Country Time Lemonade Liquid Drink Mix

For one drink:

2 oz vodka
2 oz lemon juice
2 oz blueberry syrup
ice
soda water
Instructions
In a small pot, bring water, blueberries, sugar and lemonade drink mix to a boil. Boil, stirring often for about 10 minutes or until blueberries have broken down. Strain, and set aside to cool. You should have about 1 cup.
To assemble drink, pour vodka, lemon juice and blueberry syrup in a glass. Top with ice and soda water.
7.8.1.2
239
https://www.livinglou.com/blueberry-vodka-lemonade/
Disclosure: This post was sponsored by KraftHeinz Canada – as always, all opinions are my own. Thank you for supporting my sponsors and allowing me to continue creating recipes like this blueberry vodka lemonade!