These mini pesto potato spinach frittatas are the perfect breakfast or lunch loaded with healthy ingredients that will keep you full all morning.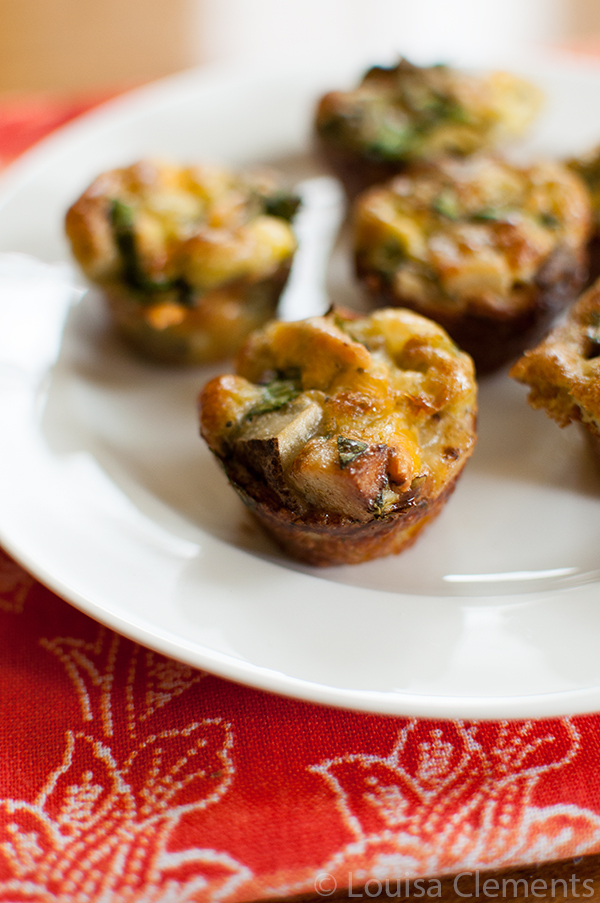 This recipe for mini pesto potato spinach frittatas is the first new recipe I developed since finishing exams last week. It's amazing how nice it feels to be in the kitchen without a thousand other things looming in the back of my mind. During the school year, it can be difficult to be in the kitchen and working on recipes because my mind is in a thousand different places at the same time. Thats kind of the name of the game these days, or at least, during this time, these four university years.
Warm weather changes everything, and this is something that I'm learning about myself more and more each year. I never used to really mind the cold winters when I was growing up, but now, they just about do me in. The cold is cruel, the days are dark and despite the short amount of sunlight, the days and weeks manage to feel so painfully long.
When the first taste of spring arrives, it's almost as if  the world is shiny, new and sparkling. I feel my spirits lifted and my body feels ten pounds lighter. All I want to do is spend time outside, it's rejuvenating to be outside. Earlier this week, I headed about 45 minutes outside of the city for a hike with my sister and one of my oldest and dearest friends (we've been friends since we were about 9).
We were looking for somewhere to hike and get outside and explore our surroundings. It's so easy to be stuck here in the city in Toronto, and don't get me wrong, I love this city, this city where I was born and raised, but it's nice to escape the concrete and skyscrapers after a winter of being locked up inside, spending countless hours bingeing shows no Netflix and eating comforting stews.
My friend Claire (left) and I enjoying the sunshine. 
We planned a couple of days in advance to head up for our hike and I knew I wanted a protein packed breakfast for a good start to the day so I made Tropical Ginger Smoothies (I added a little spinach for an extra boost) for everyone and these mini pesto potato spinach frittatas.
I knew that the protein from the eggs and the starch from the potatoes would keep us full until we were back in the city, plus these mini frittatas are portable so they were easy to pack up for the car ride. We went to Rattle Snake Point, which is an area in Milton, Ontario. I highly recommend it if you're looking for a light hike over the summer.
Pesto Potato Spinach Frittata recipe breakdown
Use pesto to pump up the flavour in these mini frittatas which will keep you full all morning. Packed with protein from eggs and nutrients from spinach and potatoes, these are a simple recipe to toss together that everyone will love.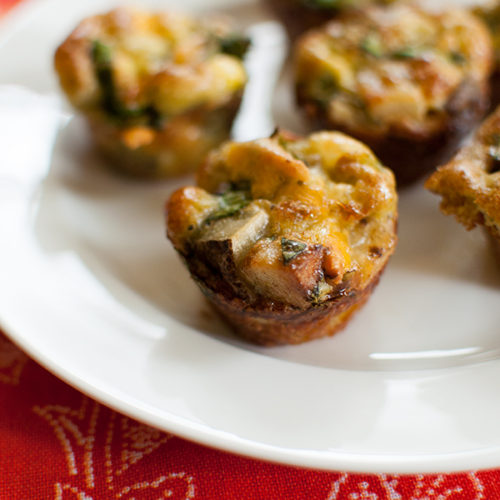 Mini Pesto Potato Spinach Frittata
A simple and filling protein packed breakfast or lunch.
Pin
Print
Ingredients
1

medium potato

,

diced

2

tbsp

olive oil + more for greasing pan

1

cup

packed spinach

,

chopped

½

cup

grated cheddar cheese

6

eggs

¼

cup

milk

1 ½

tbsp

prepared pesto

salt and pepper to taste
Instructions
Preheat oven to 375.

In a pan, heat olive oil over medium-high heat. Add diced potatoes and cook for 10 minutes. Stirring occasionally.

Meanwhile, whisk together spinach, cheese, eggs, milk and pesto.

Add cooked potatoes to egg mixture.

Scoop into a greased mini muffin pan.

Bake for 20-24 minutes or until tops are slightly browned and eggs cooked through.
Notes
Recipe by Louisa Clements
Did you try this recipe?
Leave a comment + rating and let me know what you think!
These mini pesto potato spinach frittatas would also make a great lunch or after school snack.