Learn how to make homemade coffee ice cream. It all starts with a custard base, mixed with heavy cream and churned in an ice cream maker for a smooth and creamy dessert. This post has been sponsored by the Egg Farmers of Canada.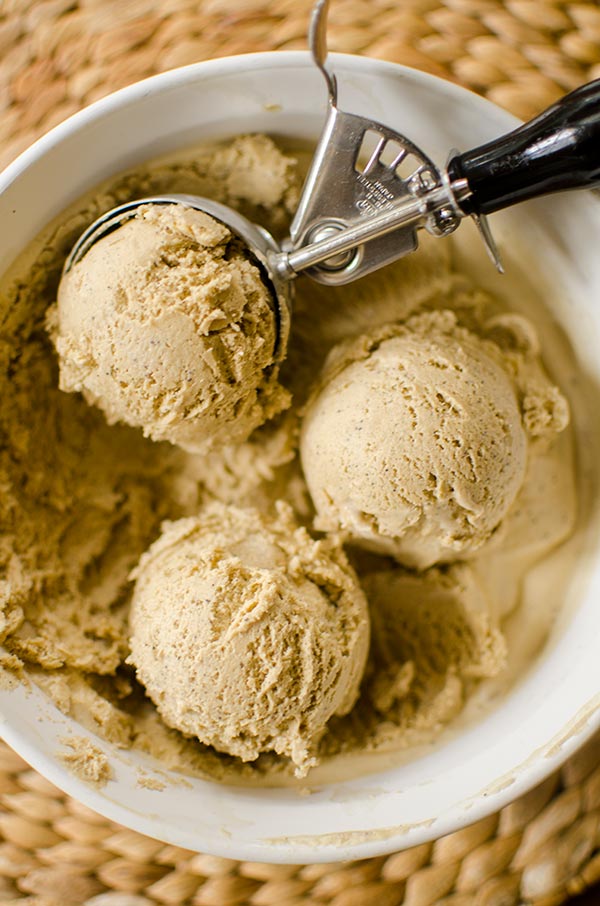 I've been making homemade ice cream for years. An ice cream machine was one of the first appliances I ever got because it's one of my absolute favourite foods.
I love this Cuisinart ice cream maker (it's under $50) and have used it consistently for years without a problem.
The truth is, ice cream is definitely more of an indulgent dessert (you'll understand why when you get to the recipe), but in my opinion, there is nothing better on a hot day.
Start your ice cream with a custard base
The best ice creams always start with a custard base–that's a mixture of egg yolks, cream, milk and sugar. This is what gives ice cream that rich and creamy mouthfeel. Don't skimp on any of the ingredients here, you need to go all out when you're making homemade ice cream.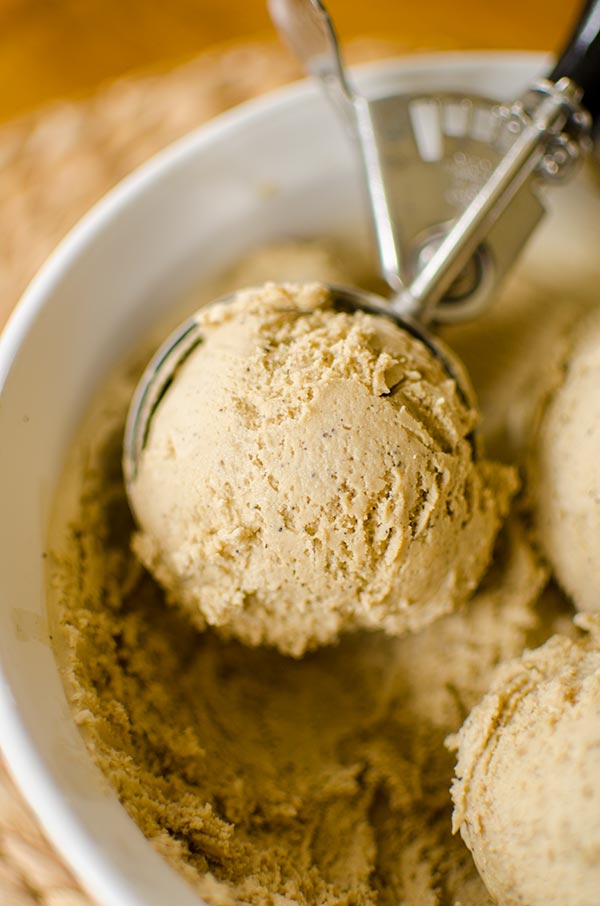 I'm a total coffee junkie, so it was only natural that this was the flavour I wanted to develop for the summer. For this recipe, I've used ground coffee because I like the texture it adds to the ice cream, plus when you strain the custard, most of the coffee bits are strained out. This way you get a little extra flavour and texture without an overwhelming amount of ground coffee.
Now for the contest! For your chance to win free eggs for a year (see full contest rules here) answer the following question: What was the first flavour of ice cream I ever made?

Now for a little hint…to find out the answer, download the free EggcentricTV app (Apple store) (Google Play store) and watch my full length coffee ice cream video, come back here and leave a comment telling me the answer! You can also submit your answers on social by answering the question and using the hashtags #EggcentricTV and #LivingLouEggGiveaway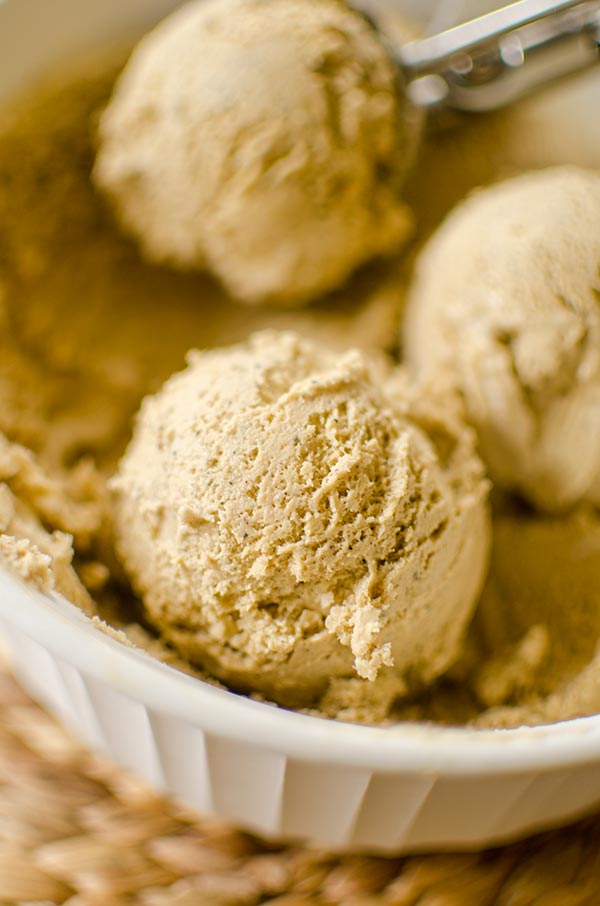 When it comes down to it, ice cream is a simple composition of fat, sugar and water. And while you can definitely make ice cream without eggs (I don't use eggs in my chocolate ice cream recipe), I've found that the eggs help make it creamy and rich, just the way ice cream should be.
Homemade Coffee Ice Cream
Ingredients
6

egg yolks

2

cups

heavy cream

,

35% cream

1

cup

2% milk

2/3

cup

granulated sugar

3

tbsp

ground coffee

1/4

tsp

salt
Instructions
Have ready a medium stainless-steel bowl sitting on top of another bowl with ice. Place a fine-mesh sieve in the top bowl.

In a medium heavy-bottomed pot, whisk eggs with cream, milk, sugar, ground coffee and salt to a low boil over medium-low heat.

Cook until mixture has thickened enough to coat the back of a spoon. Place a spoon in the mixture. Remove it and run your finger through the middle of the custard. If a clear path is left on the spoon, the mixture is ready.

Carefully strain the mixture, do not press through the sieve as this will add too many of the coffee grounds to the mixture. Cool to room temperature, stirring occasionally. Chill, covered, until cold, at least 1 hour.

Freeze in the ice cream maker, following manufacturer's instructions. Transfer to an airtight container, and let it harden in the freezer.
My favourite ice cream making products: