Get grilling with this easy and healthy recipe for 5 ingredient turkey burgers made with ground turkey, mayonnaise, garlic, lemon and chili flakes. 
I've been all about the 5 ingredient recipes these days because they are so easy, and when I say easy, I mean I can guarantee they will take less than 30 minutes to make. That's my kind of cooking! I love it when I'm able to share a simple and flavourful recipe on here and these 5 ingredient turkey burgers are definitely one of those kinds of recipes. The truth is, I've found that when it comes to burgers, the less ingredients the better.
Some of the best burgers out there are made with just ground beef! Now because I wanted to make a bit of a healthier burger, I opted to use ground turkey which is leaner than beef, because of its lean quality, during my recipe testing process, I found that these turkey burgers needed a little added fat, which is where the mayonnaise comes in for this recipe. I've also used fresh flavours to elevate these healthy burgers. Often, people will say that turkey burgers don't have much flavour, but with the added zip from lemon zest and some heat from chili flakes, these 5 ingredient turkey burgers pack a flavourful punch.
Another favourite burger recipe: Feta stuffed turkey burgers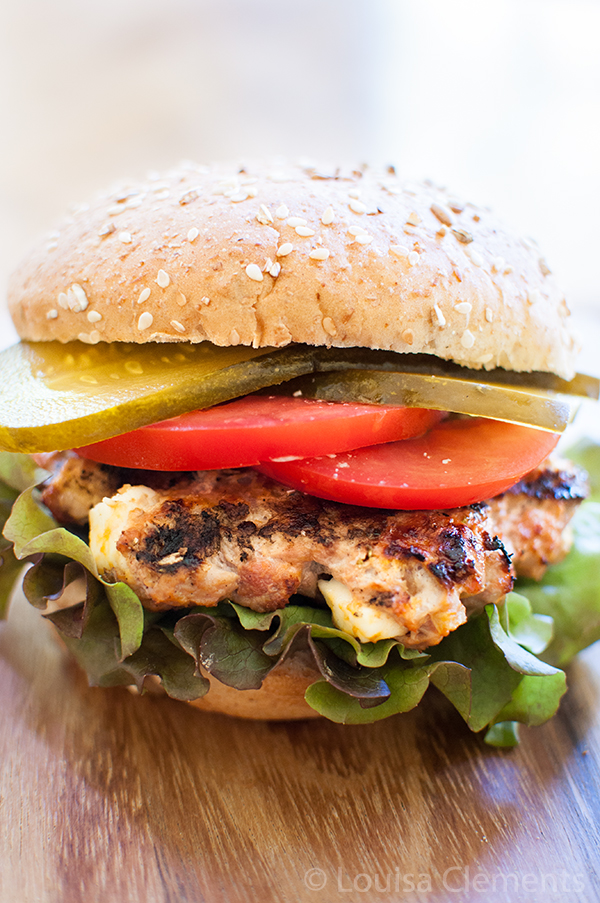 At work, once afternoon hits, the daily question of "What should I have for dinner?" comes up. It takes me back to my senior year of high school where sitting in my afternoon world history class this was the go-to topic. 12th grade was the first year we actually had wifi in our school, so browsing Martha Stewart and Foodgawker was finally a possibility. Perhaps this distraction wasn't the best idea, but oh well, my friends and I had fun looking up different recipes and beautiful food photography. It's funny the random little things that seemed so insignificant at the time but that make me nostalgic for those high school days and the camaraderie I felt with my classmates.
These "what's for dinner" discussions, whether in the office or in the classroom often lead me to one result; for dinner, I want something easy, fast and healthy. Which is pretty much what everyone wants for dinner, right? Like I said, because these turkey burgers have very little fat using lean ground turkey and a little mayonnaise, are are made with just five ingredients, they definitely answer the dinner prayers.
If you're looking for more turkey burger recipes, I have a delicious recipe for turkey burgers packed with Greek flavours and studded with feta.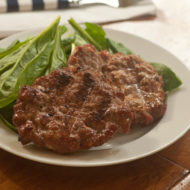 5 Ingredient Turkey Burgers
Easy and juicy homemade turkey burgers made with just five ingredients.
Pin
Print
Ingredients
1

lb

lean ground turkey

2

tbsp

mayonnaise

2

cloves

garlic

,

minced

1

lemon

,

zest only

1

tsp

chili flakes

½

tsp

salt
Instructions
Preheat grill over medium, oil grates.

In a large bowl, using your hands, mix turkey with mayonnaise, garlic, lemon zest and chili flakes. Shape into 4 patties.

Grill over for 6-8 minutes per side.
Did you try this recipe?
Leave a comment + rating and let me know what you think!
I like to eat my 5 Ingredient Turkey Burgers with a side salad and no bun – but if you love a good toasted bun (who can blame you!) go for it.