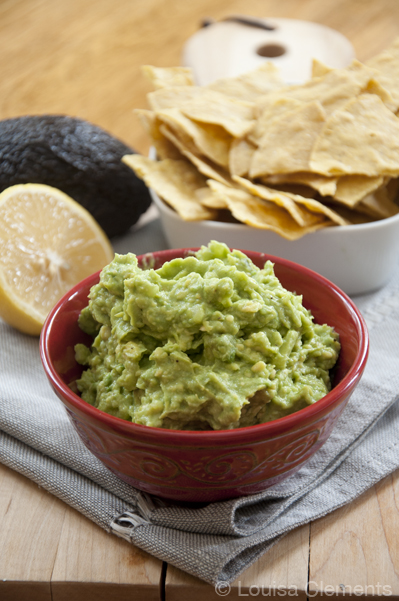 So there are a few things going on with this 5 ingredient guacamole recipe. First of all, I am obsessed with 5 Ingredient Recipes and secondly, I am obsessed with avocados. So it can be said that this recipe is a natural progression of these two very important things going on in my life right now.
I feel like avocados are having a bit of a moment right now. I mean, how many photos of avocados on toast can be posted on Instagram? Yes, I'm guilty of it because I love it too. But I also love to toss avocados into a salad, or just eaten as a snack with a touch of soya sauce and sesame oil. While all of those preparations are divine, my favourite way to eat avocado is in its simplest form; plain and scooped right out of the peel with a spoon. People think I'm a little weird because I will literally just bring an avocado to class and eat it straight out of its peel. Ok, maybe it's a little weird, but it's a healthy and filling snack and stops the avocado flesh from oxidizing and turning brown.
So there are a few camps when it comes  to guacamole, and I'm going to make a bold statement here and say that I'm on the side of simplicity. I don't want anything fancy in my guacamole, just some avocados, onion, lemon juice and garlic. That's it. Because really, that's all you need when it comes to a healthy dip. Just be sure to season generously with salt – avocados need salt. Now I don't want anyone to call me a hypocrite because I have totally developed guacamole recipes that use more ingredients (this recipe uses mango I shared with Carly), but when you're at home alone, who's to say a simple five ingredient guacamole can't be dinner? I won't tell if you won't.
Guacamole and the Superbowl pretty much go hand in hand. Which is 100% ok with me. I'm not that big on the Superbowl (more about the half time show, I mean this year it is Beyonce) but I do love the food that comes with the big game.  I've never done any tailgating (I could be wrong, but I don't think it's really a thing in Toronto) but I'd love to put that on my bucket list, it just seems like so much fun! Along with this ridiculously easy recipe for guacamole, I'd also recommend serving up some baked buffalo chicken wings (these are a little more on the healthy side than your typical fried variety) and then how about some chipotle roasted nuts? I find these are always a crowd pleaser and I think the combination of sweet and savoury will be loved by all of your guests this year.

Louisa Clements
Yields 4
5 Ingredient Guacamole
10 minPrep Time
10 minTotal Time
5 based on 1 review(s)
Ingredients
3 avocados, peeled, pitted and smashed
¼ cup chopped white or yellow onion, chopped
2 cloves garlic, minced
1 tbsp lemon juice
coarse salt to taste
Instructions
In a bowl, combine avocados, onion, garlic and lemon juice. Season with salt to taste and mix to combine. Serve with your favourite chips.
7.8.1.2
151
https://www.livinglou.com/5-ingredient-guacamole/
If you're not really feeling making an extravagant, time consuming Super Bowl party this year (
because let's face it maybe you want to actually enjoy the game (and by that I mean the Beyonce half time show) too?
) this 5 Ingredient Guacamole is so simple and it will please the crowd. They'll never know how easy it was.