Thinking about getting a Weber Q1200? Here's everything you need to know before you buy the Weber Q 1200 portable grill. Disclosure: This barbecue was a gift from Weber and this post contains affiliate links.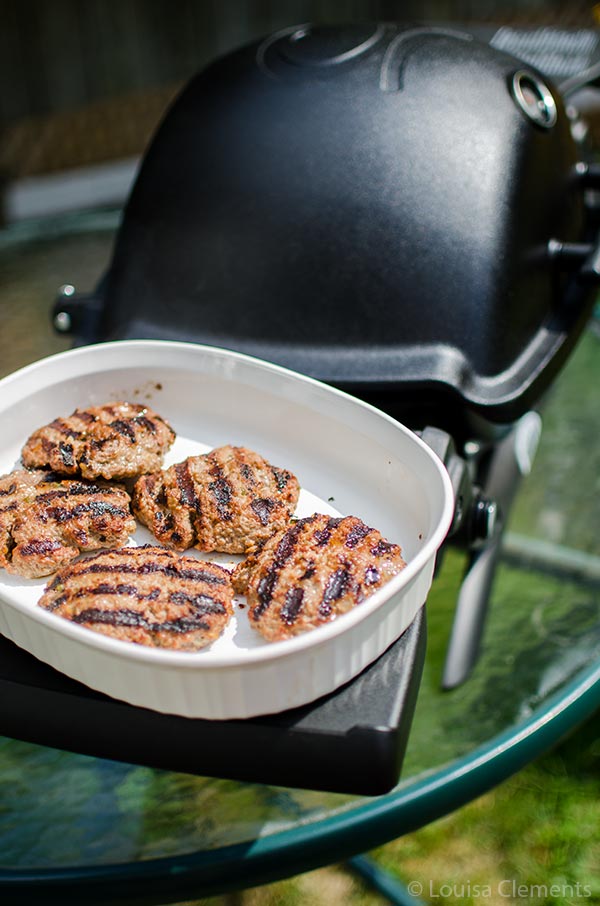 As you can tell from the recipes I've been posting over the summer, I've been doing my fair share of grilling. Which is great because this is the first summer where I actually feel confident about my grilling abilities.
I think this new found confidence comes from the combination of three things; experience, a grilling class I took at the Weber Grill Academy, and my new Weber Q1200 portable barbecue that I've been grilling with all summer. I don't do many product reviews on here, but after using this barbecue, I knew that it was something that you would like to know about.
What is the Weber Q1200 portable grill?
The WEBER® Q® 1200™ is a single burner, portable tabletop propane grill. It's the perfect "condo-size" grill that fits on any balcony or patio (you can even buy a stand for your portable grill so it's closer to a "traditional barbecue"). The grill has 189 square-inch total cooking area with procelain-enameled cast-iron cooking grates.
Plus it comes fully assembled out of the box and has a easy-start electronic ignition which is a key selling feature for someone like me (who is a little cautious when it comes to lighting barbecues).
What to cook on your grill? Chicken wings on the barbecue inspired by Greek flavours
Favourite Weber Q1200 features:
For me, my favourite thing about this barbecue is the size. It's smaller than a regular barbecue, which means it's easy to move from one place to another, but as I mentioned, it still has grates with 189 square inches of grilling space. Which meant that I was able to easily grill five burgers! I also found that the heat is distributed really evenly (there are no hot spots on this grill), which makes for easy grilling.
The electrical ignition makes starting the barbecue a breeze (plus, the instructions are printed on the foldable side tables so if you lose the instructions, you'll be fine).
My experience with the Weber Q1200
Since I wasn't planning on traveling around with my grill, I opted to use a regular propane tank and hooked it up to the barbecue using an adapter hose for Weber Q-Series grills that I purchased at Home Depot. It was simple enough to hook up the propane tank and all it takes is the turn of a knob and the press of a button to ignite the burner. Alternatively, you can also use smaller propane canisters, but I haven't tried that myself.
Something to keep in mind when thinking about this grill is that having one burner means you don't have the ability to use the indirect heat grilling method (this is a method that uses residual heat to cook food evenly). Also, if you're cooking for a large family you will probably want something with a little more space, however, for a single girl or guy or a family of two to four, I can't recommend this grill enough.
Grill it: Vegetarian skewers (made with eggplant!)
Verdict
So what's the verdict? This grill is a must-have if you're cooking for one to four people.