A simple, non-alcoholic punch perfect for any brunch, baby shower or wedding shower! Made with pineapple, cranberry, orange juice and lemonade.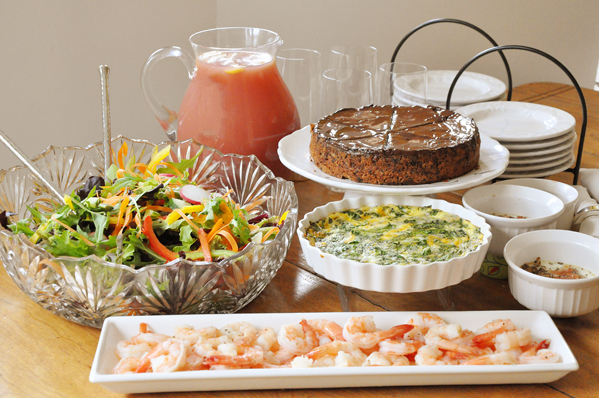 Who's excited for the Royal Wedding? I sure am! My mother grew up in England, and my Grandmother as well, and they love the royals. We will be waking up bright and early to watch the wedding, I can't wait to see the dress that Kate wears. I'm sure it will be gorgeous! Even though I'm Canadian, I'm still so swept up in all the Royal Wedding madness.
Anyway, the big day is finally approaching, and the countdown has begun, which means that here at Living Lou this week is our Royal Wedding Extravaganza. We're hosting a Royal Wedding Brunch on Friday and here is the menu:
Royal Wedding Brunch Menu (for 6)
Punch
Salad of julienne vegetables
Crustless Spinach Quiche
Coddled Eggs and Bacon
Shrimp in Butter Garlic Sauce
Chocolate Pecan Torte
Keep checking back as I'll be posting new recipes every day up to Friday — I'll also come back and edit this post with the full menu for those of you stumbling upon this recipe after the actual wedding itself. I find that sometimes it takes blog posts quite a few months to really pick up steam, so maybe you're finding this a couple of months or even years later (will I still be at this blogging thing in years? I hope so!).
This brunch menu starts off with this refreshing non-alcoholic punch. I figured because the wedding is taking place so early in the morning, it would be in our best interest to create a punch recipe without alcohol, but if you're making this for another event, you could definitely add a little gin or some rum with a splash of soda water in here and it would be delicious!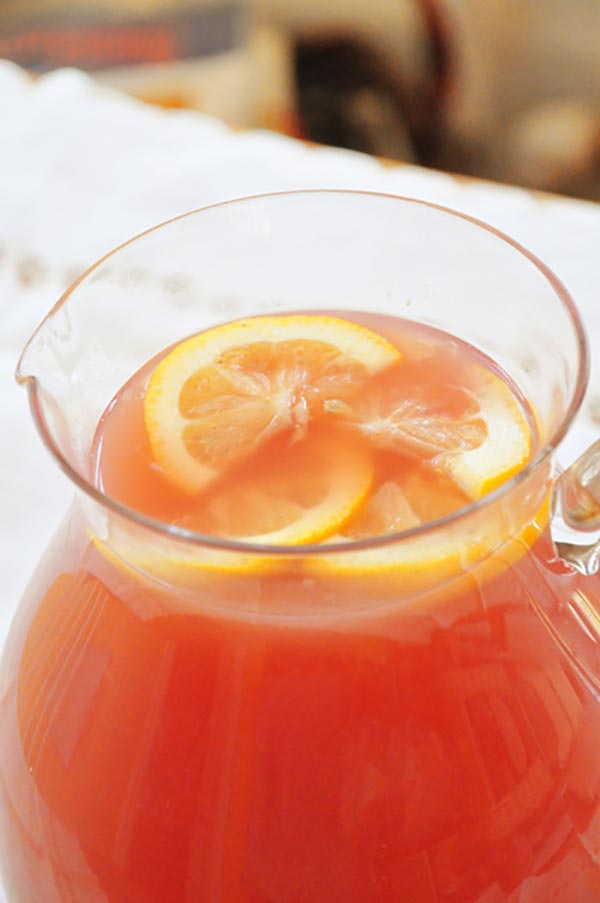 Louisa Clements
Non-alcoholic punch
5 minPrep Time
5 minTotal Time
Ingredients
3 cups pineapple juice
3 + ¼ cups cranberry juice
3 cups lemonade
3 cups orange juice
berries or pineapple for garnish
Instructions
Pour all ingredients into a punch bowl or a serving jug. Garnish with sliced berries or fresh pineapple and let them float in the p
7.8.1.2
263
https://www.livinglou.com/royal-wedding-brunch-punch/
Let me know if you give this brunch punch recipe a try in the comments below.