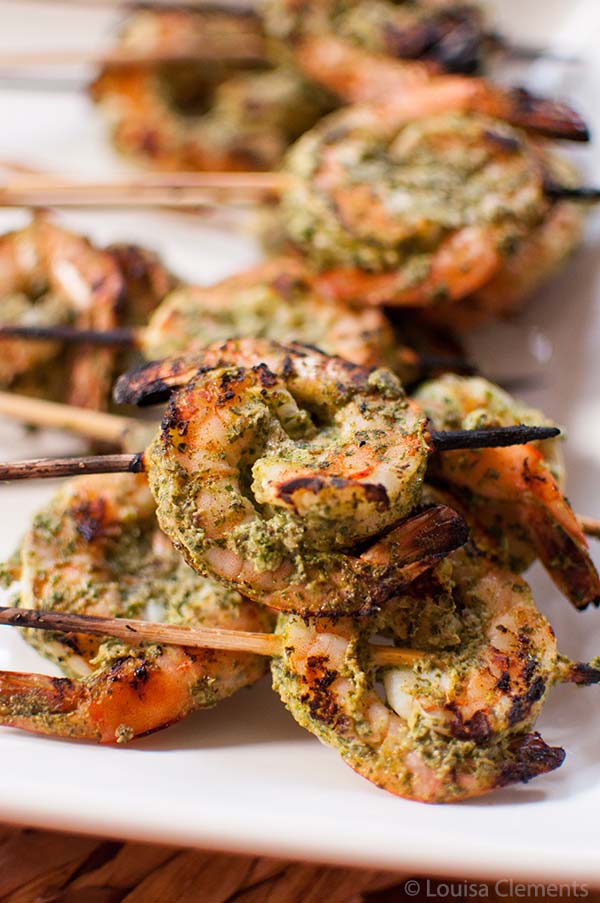 I'm so lucky to have grown up in Toronto, which is one of the most diverse cities in the world. I've been able to somewhat explore the cuisines of the world right here in my own backyard; I can have authentic Indian food or Greek food whenever I feel like it. That's why I love the premise of Gusto TV's new TV show One World Kitchen which highlights the diversity of our nation by spotlighting five global cuisines – Indian, Italian, Argentinian, Thai, and Japanese, which are arguably just as "Canadian" as poutine.
The show is hosted by five passionate Canadian cooks, each with a different background and culinary experience to share with viewers. Each cuisine is explored over six episodes and the first episode I watched was hosted by the show's expert in Indian cuisine, Vijaya. Vijaya was born in Chennai, India and is a self-taught and adventurous cook living in Toronto. I loved the energy she brought to the show and she made each Indian recipe look not only delicious, but 100% approachable. Over the next few weeks, I'm excited to be cooking along with One World Kitchen, (which airs new episodes at 8:00pm and 8:30pm ET on weekdays) and to explore and learn about the cuisines from each host.
This episode features an Indian feast with recipes for the dishes we all know and love, a classic chicken tikka masala, aromatic jeera rice, homemade mango and coconut chutney, palak paneer, and finally, these delicious mint marinated grilled shrimp lollipops. It was difficult to choose which recipe I wanted to try out, but with the warm weather, I knew it had to be something on the grill.
Recipe Breakdown
These shrimp are marinated in a flavour-packed mint paste and perfectly charred on the grill. There may be a couple of ingredients in the recipe that you're not familiar with (Anjain seeds and curry leaves), but these can be left out if you don't have them. It's a quick blitz in the food processor, followed by a quick 15-30 minute marinate and then a couple minutes on the grill.
Yields 10-12 skewers,
Mint Marinated Grilled Shrimp from One World Kitchen
Ingredients
Instructions
Pound the garlic in a mortar and pestle to make a paste, and set aside. Place the onions, mint, cilantro, curry leaves, chilies, and yogurt into a blender and process until smooth. Transfer the mixture to a bowl, and add the reserved garlic paste and the rest of the marinade ingredients (chickpea flour, black pepper, cinnamon, ajwain, allspice, ginger, and lemon juice).
Place the shrimp in a shallow dish, and coat in the marinade. Cover with plastic wrap, and leave to marinate in the fridge for 30 minutes.
Preheat the grill to medium-high heat, then clean and oil the grill grates to prevent sticking. Have read a wire rack placed on top of plate or baking sheet.
Remove the shrimp from the marinade, brushing off the excess. Thread 2 to 3 shrimp on skewers. Drizzle with the vegetable oil and season with salt and freshly ground pepper.
Place the shrimp on the grill, sliding a piece of aluminum foil under the exposed part of the skewers to prevent burning. Turn over after 2 minutes, and cook until shrimp is tender and pink.
Transfer the shrimp to a wire rack to let the excess moisture drip off. Brush the shrimp with ghee and place back on the grill for 1 more minute for final char marks.
7.8.1.2
104
https://www.livinglou.com/mint-marinated-grilled-shrimp-from-one-world-kitchen/
Disclosure: This post is sponsored by GustoTV– as always all opinions are my own. Thank you for supporting my sponsors and allowing me to continue creating content!