Add kimchi, honey and cheese together for the perfect, sweet, spicy and savoury sandwich. These mini kimchi grilled cheeses are the perfect appetizer this holiday season.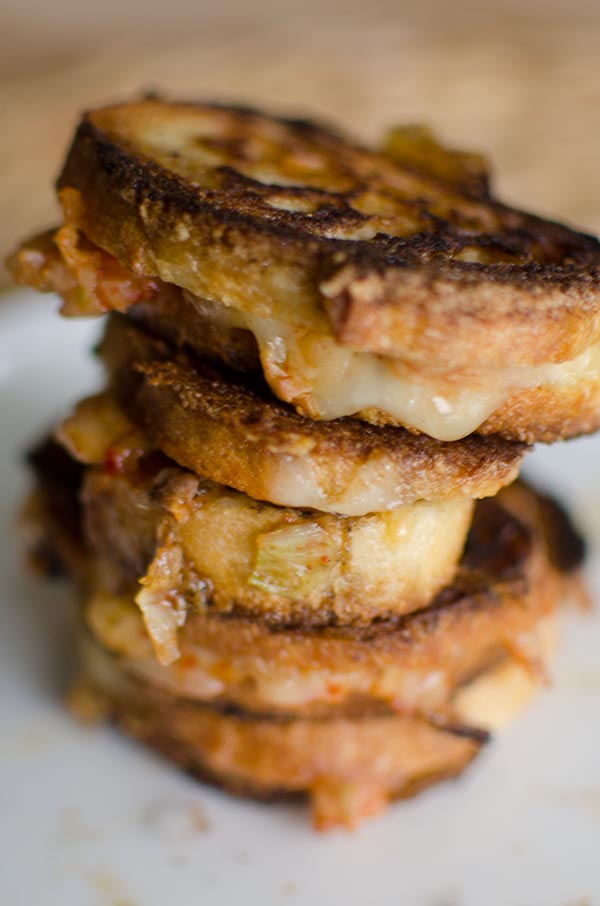 I always love to be delighted and surprised by the food when I'm at a holiday cocktail party. Yes, there will be the old standby classics, but over the years I've found that there is usually something new to try.
I've already been to my fair share of holiday parties this year, all with very different mchnds of food. There were sliders and tacos, delicious plates of fries, traditional Syrian dishes, pizza, cheese…I'm telling you, the variety has been delicious and so unique!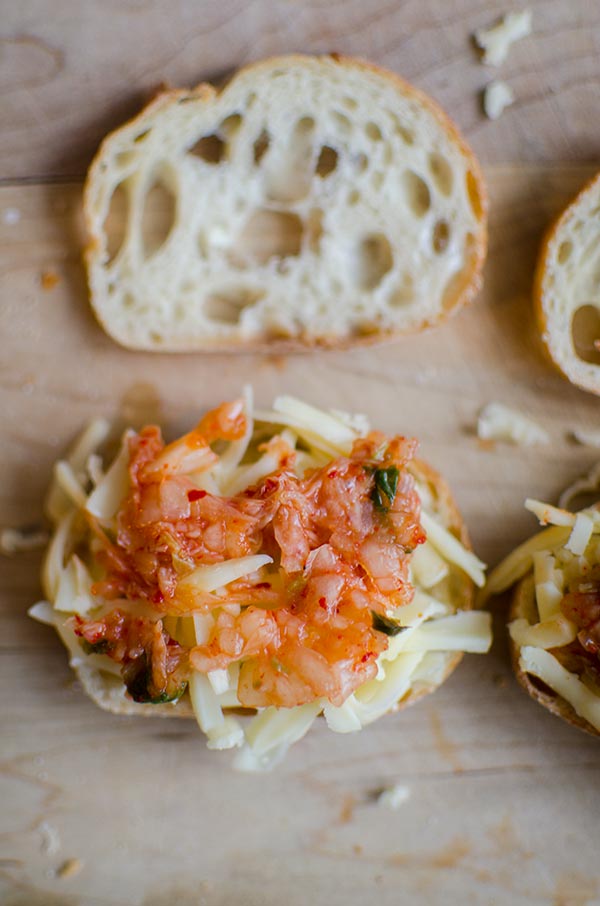 The cheese is one of the most important parts of grilled cheese (duh!). The trick is that you want a good melting cheese that will be the perfect conduit for the flavours you'll be adding (in this case, kimchi and honey). For this recipe, I've used two different types: Baluchon from Quebec's Fromagerie Baluchon and Natural Pastures' Boerenkaas from Vancouver Island.
Baluchon has a mild, earthy flavour and is slightly buttery, while Boerenkaas is a semi-soft, rich and slightly fruity cheese. Both are incredible in this preparation, though with a grilled cheese I feel like you can't really go wrong with any Canadian melting cheese!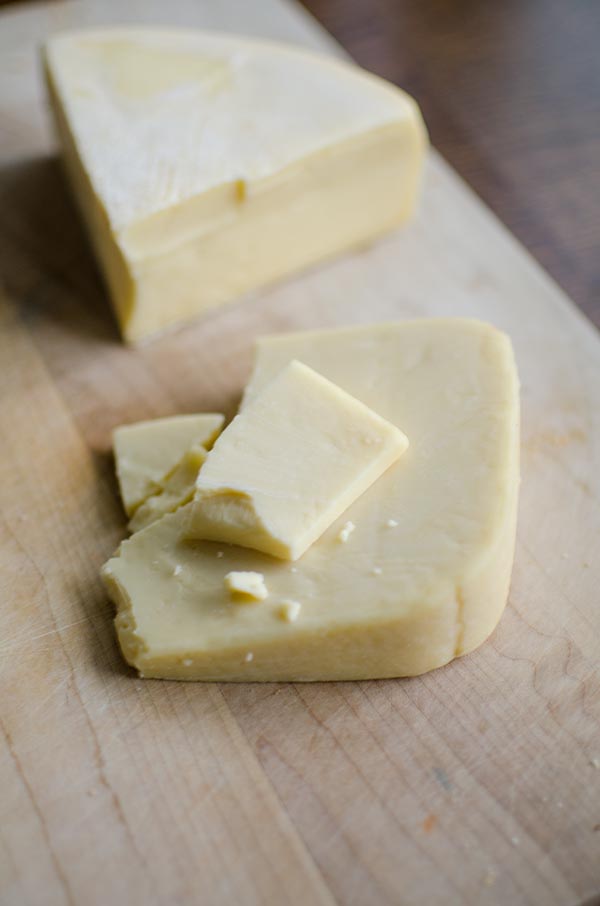 I was at the market the other day and they had these giant vats of kimchi on sale for $10, I'm working on a new piece on food trends (look out for it on Boxing Day) and kimchi is a big part of that story. It's not a new ingredient by any means, but it may be new to you and it's definitely something you'll want to get your hands on in 2018.
Kimchi is a staple of Korean cuisine and is a side dish that is made from fermented vegetables, typically Napa cabbage and Korean radishes (called Mu). The vegetables are fermented with a variety of seasonings so there are hundreds of different styles of kimchi out there, but expect something that is spicy and slightly sour.
Louisa Clements
Mini Kimchi Grilled Cheese
15 minPrep Time
20 minCook Time
35 minTotal Time
5 based on 1 review(s)
Ingredients
24 thinly sliced pieces of French baguette
¾ cup grated Boerenkaas and Baluchon (combined)
¾ cup chopped kimchi
½ cup honey
6 tbsp butter
Instructions
1.Brush one side of each piece of baguette with honey, evenly sprinkle half the grated cheese on half of the bread. Add kimchi on top of cheese and sprinkle kimchi with remaining cheese. Top with the remaining honey-brushed slices of bread (honey side needs to be facing the cheese).
2. Heat non-stick medium pan over medium heat. Melt 2 tbsp of butter, add sandwiches (about four at a time), and cook on stovetop for 3-5 minutes. Turn the heat down to avoid burning. Flip and cook until golden brown on the other side, another 3-5 minutes.
3. Repeat with remaining sandwiches and butter.
Nutrition
Nutrition Facts
Amount Per Serving

Calories

1193

% Daily Value*



Total Fat:

69 g

106.15%

Saturated Fat:

44 g

220%

Cholesterol:

183 mg

61%

Sodium:

558 mg

23.25%

Potassium:

173 mg

4.94%

Total Carbohydrate:

154 g

%

Sugar:

128 g

Protein:

2 g

Vitamin A:

48.64%

Calcium:

136 mg

13.6%

Iron:

1 mg

5.56%
7.8.1.2
328
https://www.livinglou.com/mini-kimchi-grilled-cheese/
Disclosure: This post was sponsored by Dairy Farmers of Canada – as always, all opinions are my own. Thank you for supporting my sponsors and allowing me to continue creating recipes like these mini kimchi grilled cheese sandwiches!