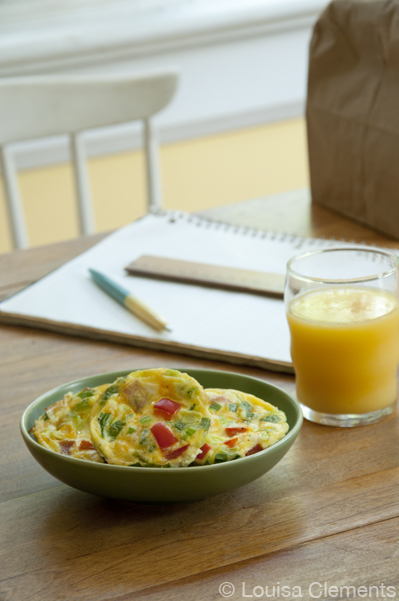 OK, please tell me that I'm not the only one who struggles with breakfast? And when I say struggle I mean struggle. You see, in an ideal world, I would eat waffles and donuts for breakfast – everyday. I would also be a few inches taller and never suffer from a hangover, and did I mention eat a lot of donuts? Sadly, life doesn't always go the way we planned. Are you still with me?
I knew for the Secret Recipe Club reveal of August, I wanted to make something to help my daily breakfast struggle. Especially now that school is starting in less than a month (Side note: how. what. why. when. no.) breakfast is pretty important. I'm also a big fan of sleeping, so elaborate breakfasts don't really fit in to my schedule. I was thrilled when I saw my assigned blog Gluten Free A-Z Blog had a whole page dedicated to breakfast. Hello jackpot! Judee has a ton of great, and healthy recipes on her site and I knew right away that I wanted to make these Mini Breakfast Quiches.
Eggs are a great source of protein which is really important for breakfast. I added a few more vegetables and changed up the ratio of eggs to milk and I love the way these turned out. I can see myself making a batch of these on a Sunday and then enjoying them for breakfast throughout the week.
Mini Breakfast Quiches (makes 10-12)
Recipe adapted from Gluten Free A-Z
Ingredients
8 eggs
3/4 cup milk
1/2 cup diced ham
1/2 cup sliced green onions
1/4 cup diced red pepper
1/2 cup grated cheddar cheese
1/2 cup grated mozarella cheese
dash of hot sauce
salt & pepper to taste
Directions
Preheat oven to 350.
In a large bowl whisk eggs with milk. Whisk in remaining ingredients.
Lightly grease a muffin tin and ladle the egg mixture into the tin.
Bake for 20-25 minutes. Remove from oven and allow to cool before removing from the tin.
I'm a really big fan of these Mini Breakfast Quiches and I know they would make a great back to school breakfast!
– Lou