Make a gluten-free homemade worcestershire sauce made with apple cider vinegar, soy sauce, ginger, mustard and brown sugar.
Worcestershire sauce is one of the ingredients that is often called for when making homemade barbecue sauce. Now if you know me, you know I'm all about making homemade versions of store bought items. Anything from curry powder, to ranch dressing to my favourite dip I try to make as much as I can at home, and it only takes a few extra minutes of time.
I would think that if you're taking the time to make your own barbecue sauce, without the added preservatives and such, it's pretty much being ruined when you throw in a bit of the store bought Worcestershire sauce. It's also excruciatingly difficult to find a gluten free Worcestershire sauce (my mother and sister both suffer from gluten intolerance). So I took it into my own hands and made an easy and quick homemade worcestershire sauce that you can use in any recipe.
Use it in:
Use it in:
This doesn't taste exactly like store bought Worcestershire sauce, but I think that it's a pretty close option! It has that umami taste from the soy sauce, and the spices add the flavourings. If you want to get something even closer to the typical worcestershire sauce, you might want to try blending in a touch of anchovies or even fish sauce (this wouldn't make it vegan though), but it will help add a touch more umami and complex flavours to the recipe.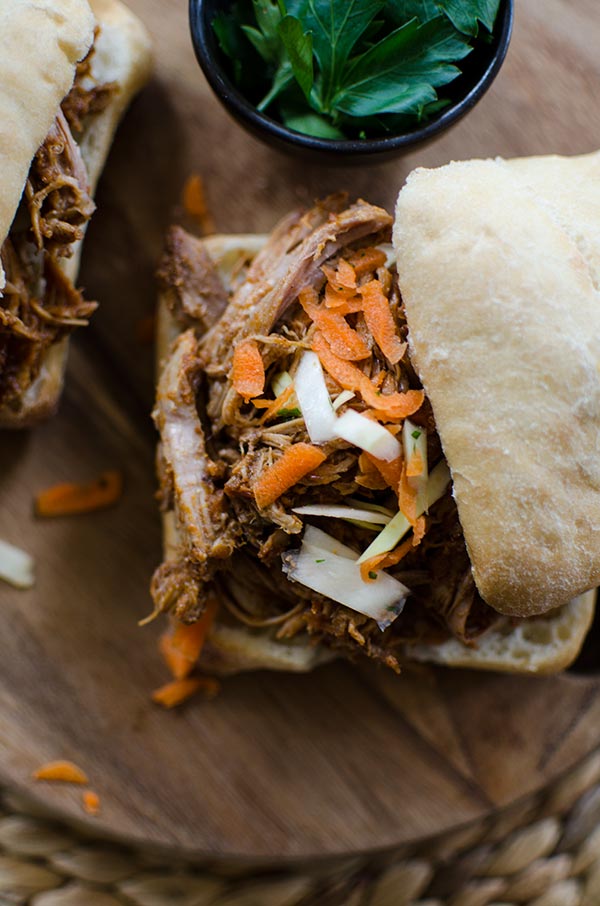 This worcestershire sauce will last about a week in the fridge, I wouldn't keep it any longer for food safety reasons. You could also halve the recipe so you don't end up waisting a lot — most recipes only call for a couple of tablespoons maximum of worcestershire sauce.
While worcestershire sauce will never be the star ingredient of a recipe, it is the secret ingredient that adds a little je-ne-sais quoi! So if you're looking for a glutne free, homemade version, look no further.
Yields ¾ cup
Homemade Worcestershire Sauce
Ingredients
½ cup apple cider vinegar
2 tbsp tamari or soy sauce
2 tbsp water
1 tbsp brown sugar
¼ tsp ginger
¼ tsp dried mustard
¼ tsp garlic powder
⅛ tsp cinnamon
⅛ tsp black pepper
Instructions
Place all the ingredients in a medium pot and stir to combine. Bring mixture to a boil, constantly stirring. Simmer for a minute, then remove and cool. Store in the refrigerator. Shake well before using.
Nutrition
Nutrition Facts
Amount Per Serving

Calories

88

% Daily Value*



Total Fat:

0 g

0%

Saturated Fat:

0 g

0%

Cholesterol:

0 mg

0%

Sodium:

2347 mg

97.79%

Potassium:

13 mg

0.37%

Total Carbohydrate:

18 g

%

Sugar:

15 g

Protein:

2 g

Vitamin A:

0.08%

Calcium:

6 mg

0.6%

Iron:

0 mg

0%
7.8.1.2
264
https://www.livinglou.com/homemade-worcestershire-sauce/
Recipe source: The Wheat Free Family

Enjoy your own homemade Worcestershire sauce, it's so easy you'll never go back to store bought.
Reader Interactions