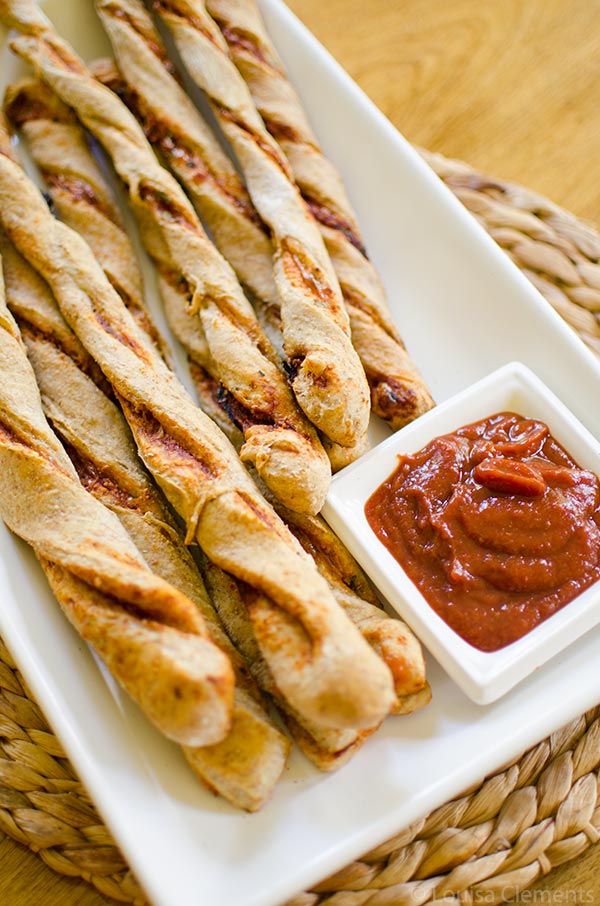 These homemade pizza twists are the perfect recipe for school lunches, and it's about time I posted some back to school recipes, because the odds are, many of you will be packing school lunches for your kids or for yourself this coming year. This is the first year, the first September, that I won't be going back to school. There will be no new schedules to try and remember, no textbooks to buy (thankful for this, textbooks are so expensive), no syllabuses to read and no friends to reunite with and catch up on our summers. I'm already nostalgic for those back-to-school days; there is always so much excitement in the air that first week of September. But time does its thing, and here I am, sipping my early morning coffee, getting ready for work.
Even though the New Year isn't until January, I always find September is when I feel the biggest sense of renewal. I guess it's been ingrained in me after 20+ years of heading back to the classroom with grand ideas, "This will be the year I get my GPA up to 85%", "This will be the year I stay on track with all of my readings", "This will be the year I get into the university of my choice", and so on. Lofty goals, in typical Lou fashion. I just got back from a wonderful two weeks in Greece spent with my Mom and sister and I'm feeling refreshed, renewed and ready to take on the fall and winter – it's that same feeling I have every September. Do you still get that feeling every September? I hope it never goes away. Usually those goals would pulse in the background, often falling by the wayside as things got busy and the school year, inevitably became overwhelming, but I'm hoping that this year, without the projects and readings to consume me, will be filled with improving and getting better. Both on the blog and in my own life, outside of this online world (which does exists, believe it or not).
Packing a lunch was something I got pretty familiar with in my last year of high school and then continued throughout my undergrad. I loved packing a lunch that was healthy and easy, and I've shared a few of these recipes over the years. My go-to packed lunch recipes are vegetarian taco wraps and mini potato spinach and pesto frittatas, and I know these homemade pizza twists would have become one of those go-to recipes. This recipe was inspired by my assignment for What's Cooking – back to school recipes. I found this recipe for Pizza Sticks on the Kraft Canada website, and wanted to add a Living Lou twist. I opted to use my recipe for bread machine pizza dough and my recipe for homemade pizza sauce to make up the components of this recipe, but you could also use store bought ingredients or the Kraft pizza kit for equally delicious results.
A quick tip for this recipe, I recommend cutting the pizza dough in half before twisting into the pizza twists because the sticks will be too big for a packed lunch (you want them to be about half the length of mine in the photo). Also, be sure to pack a separate container for the pizza dipping sauce as this sauce is necessary for a delicious homemade pizza twist.
Disclosure: This post was sponsored by Kraft Canada – as always, all opinions are my own. Thank you for supporting my sponsors and allowing me to continue creating content like these homemade pizza twists!