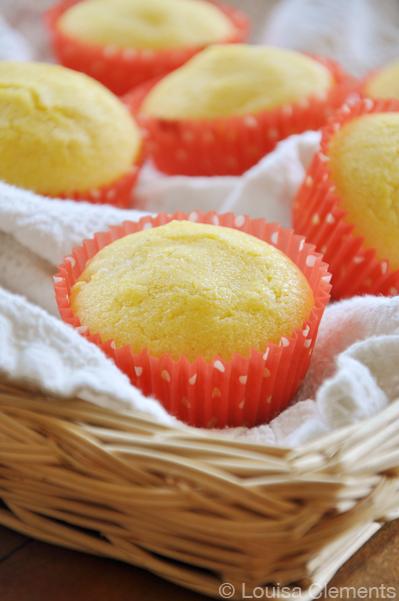 Corn Muffins are something that I've wanted to try making forever. I've always enjoyed them, but never got around to making them. For this month's Secret Recipe Club I was assigned to Robin's blog Penny-Pinching Provisions. What I love about Penny-Pinching Provisions is that it's really all about the food. There are so many recipes that all sound equally as good. I was so lucky to be assigned to Robin's blog because there is such a large variety of recipes that really, I could have made anything I wanted!
With that said, I had a really tough time picking a recipe because there were so many good ones. I mean, hello – she has over 15 muffin recipes! At first I was planning on making her Peanut Butter and Jelly Muffins (how good do those sound!) but when I saw this recipe I knew that I had to make these.
Corn Muffins (makes 7-9)
Recipe from Penny Pinching Provisions
Ingredients
½ cup sugar
½ cup margarine
1 cup milk
1 cup flour
1 cup cornmeal
½ tsp baking powder
1 tsp salt
1 egg
Directions
Preheat oven to 400 degrees.
Grease muffin tin to line with muffin liners.
Combine all ingredients in a bowl and scoop into muffin tin.
Bake for 20 minutes.
This is seriously, one of the easiest recipes and I found myself baking another batch of these on a Monday night between commercials of a really bad show I'm embarrassed to admit I watch.
– Lou