Elevate your breakfast with a restaurant-worthy recipe for truffled scrambled eggs made with Black Truffle Monterey Jack cheese from Bothwell Cheese.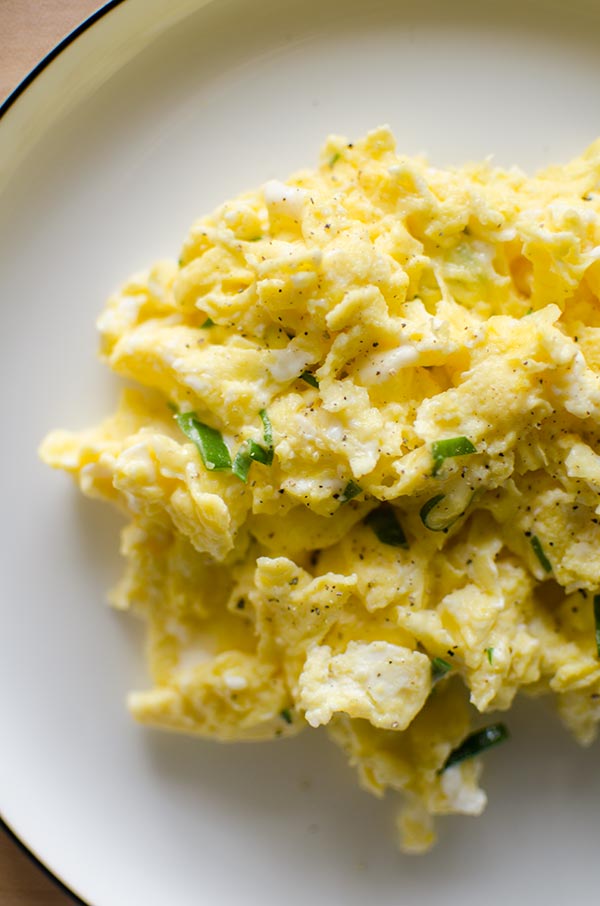 Scrambled eggs can seem like such a basic way to eat eggs. It's the dish that is always available at a breakfast buffet and also, the only kind of eggs I used to eat as a kid. But this scrambled egg recipe is not your typical breakfast dish! They are completely elevated by two simple ingredients–and the best part? You just make the eggs how you normally do, and then add the truffled cheese and green onions at the end.
Yes, Black Truffle is the truffled Monterey Jack cheese that takes these scrambled eggs from drab to fab! The cheese of the month from Dairy Farmers of Canada is a super flavourful Monterey Jack studded with flecks of Italian summer black truffles from Bothwell Cheese in Manitoba. If you're a fan of truffle, then this is the cheese for you!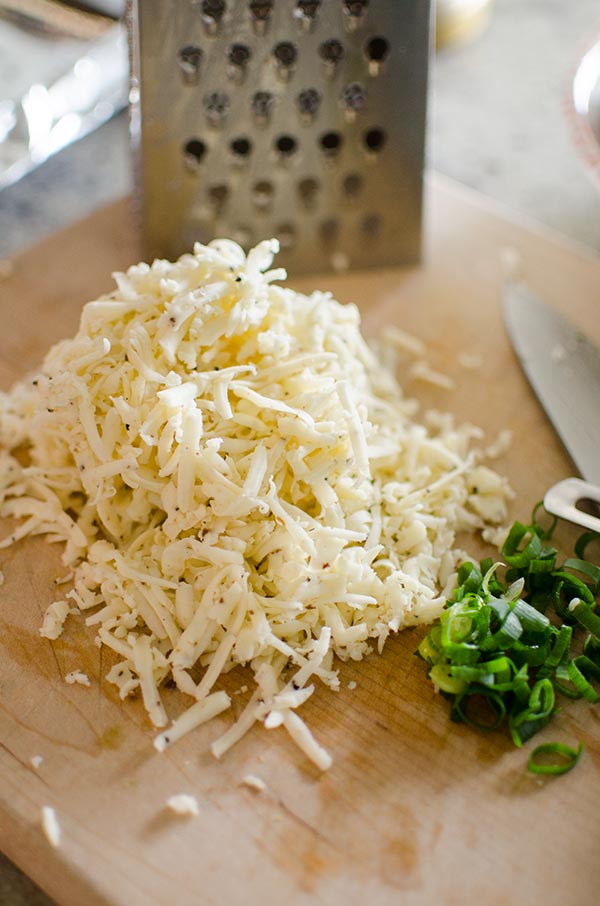 When using a cheese (or really anything with black truffle–truffle oil or truffle salt, for example), a little can go a long way. Truffle is one of those flavours that you want peppering the background, it's not usually the star of a dish per se, but when there is truffle present in a dish, you will know it. Truffles have a very earthy, pungent aroma, that you'll find usually added to an Italian pasta or risotto.
Monterey Jack is a semi-soft and creamy cheese with a mild flavour, which makes it the perfect vessel for the black truffles. It's also a great melting cheese, so you can grate it and add it to any baked pasta or use it in the place of cheddar in macaroni and cheese.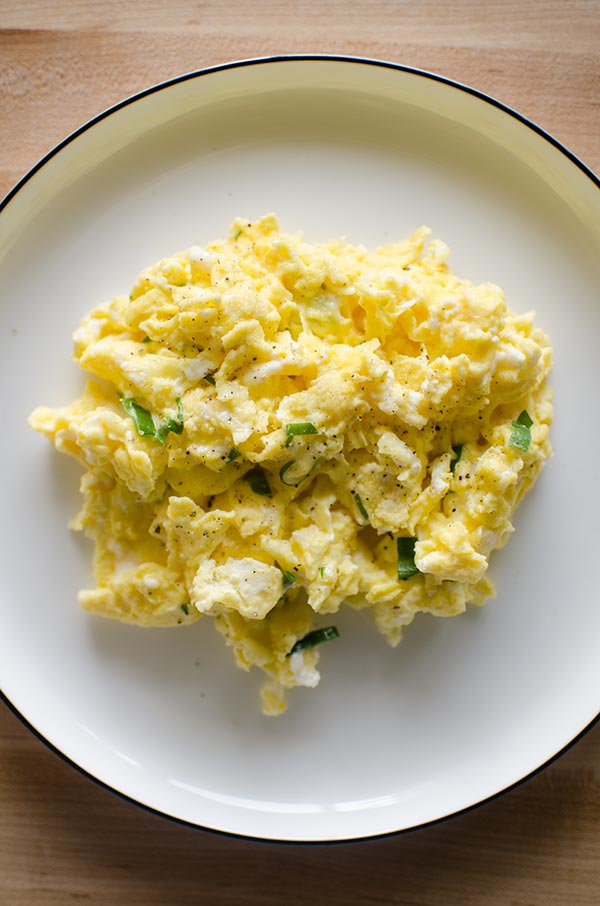 I was talking with a friend of mine the other day about truffles, and she said that it's a flavour in so many of her favourite dishes, but it took her a while to put a finger on exactly what it was that was making the dish so delicious. That's what I think is the secret of cooking with truffles!
This is an example of an easy way to use high-quality ingredients to take a simple dish to new levels! The green onions add the perfect tang and balance to the earthy aroma of the truffled cheese.
Louisa Clements
Yields 4 servings
Cheesy Truffled Scramble Eggs
5 minPrep Time
2 minCook Time
7 minTotal Time
4.5 based on 2 review(s)
Ingredients
1 tbsp butter
8 eggs, whisked
3 tbsp milk
2 tsp grated Black Truffle Monterey Jack cheese
1 green onion, sliced
⅛ tsp salt and pepper
Instructions
Whisk eggs and milk together in a medium bowl.
Melt butter in a medium frying pan over medium heat. Add egg mixture, and cook. As eggs begin to set, gently stir to scramble.
When almost all the liquid has been cooked and eggs have thickened, stir in cheese and green onion.
Nutrition
Nutrition Facts
Amount Per Serving

Calories

317

% Daily Value*



Total Fat:

15 g

23.08%

Saturated Fat:

g

0%

Cholesterol:

mg

0%

Sodium:

mg

0%

Potassium:

mg

0%

Total Carbohydrate:

12 g

%

Sugar:

g

Protein:

33 g

Vitamin A:

0%

Calcium:

mg

0%

Iron:

mg

0%
7.8.1.2
308
https://www.livinglou.com/cheesy-truffled-scramble-eggs/
Disclosure: This post was sponsored by Dairy Farmers of Canada – as always, all opinions are my own. Thank you for supporting my sponsors and allowing me to continue creating recipes like this recipe for cheesy truffled scrambled eggs.