Broccoli and Gouda twice-baked potatoes aren't your typical baked potatoes! This cheesy version uses aged Gouda for extra bite and flavour.
There are few things in life that make me happier than cheese and potatoes (ok, maybe add wine to that list). When you've spent enough time in the kitchen and endless hours pouring over cookbooks, there are some ingredients that you just know are going to tick every box the minute you combine them. With winter upon us, I've found myself craving comfort food, which is where this idea for cheesy baked potatoes come from. But these aren't just any regular baked potatoes! With the addition of broccoli and aged gouda, everyone will be asking about the secret (and not-so-secret ingredients).
Comfort food looks different all over the world, but one of my favourites growing up in Toronto has always been a baked potato. With sour cream, green onions and of course, gooey melted cheese. When I first tasted Sylvan Star Cheese's extra-aged Canadian Gouda (known as Grizzly Gouda), my food-focused brain immediately jumped to baked potatoes.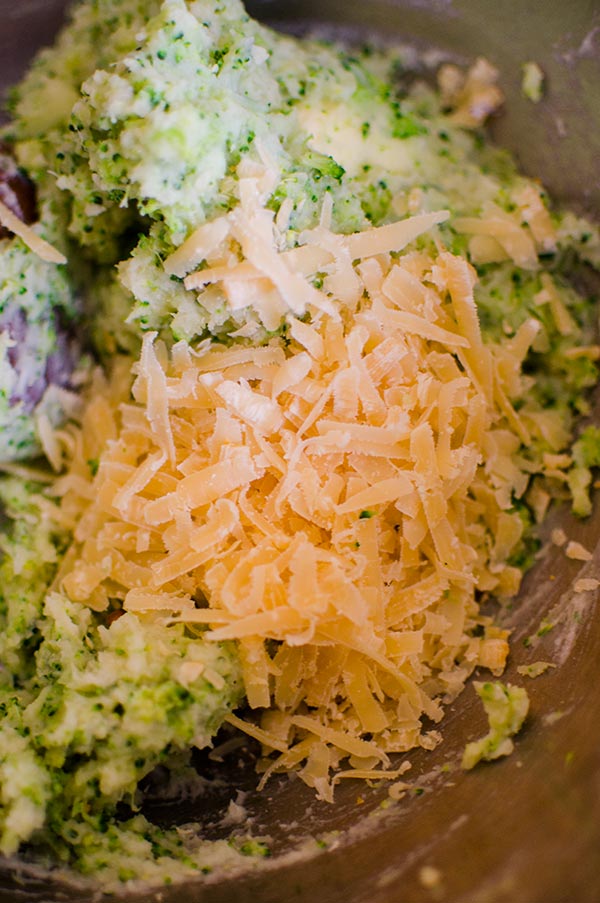 Baked potatoes are known for their rich and creamy nature, and I knew that the powerful, nutty flavour of this cheese from Alberta would provide the perfect bite to balance out a baked potato with broccoli. This is the kind of dish that would make the perfect side dish at Thanksgiving, or place the potatoes on a platter during the Super Bowl—I guarantee the plate will be empty before you know it.
This recipe involves a couple of steps, but they are all so simple that it doesn't even seem like a ton of work. The first step is baking the potatoes for about an hour, until they are tender enough to slice in half and scoop out the flesh. During that time, you can blanch the broccoli and chop it up so it's ready to go.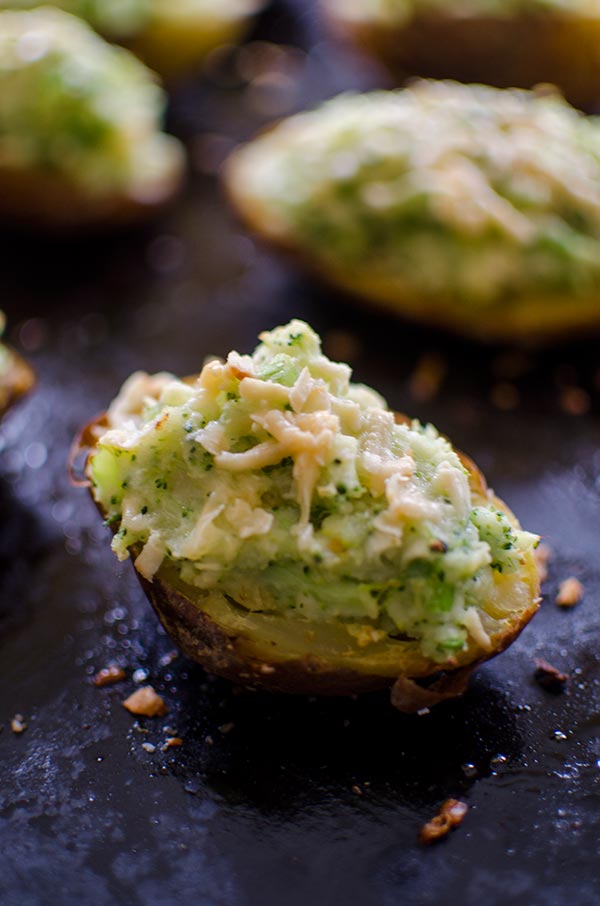 The filling is a combination of the cooked chopped broccoli, potato flesh, sour cream, aged Gouda and green onions, which then gets added back to the potato skins, topped with extra cheese and thrown back into the oven for another couple of minutes until the cheese is all bubbly. Talk about magic!
Louisa Clements
Yields 4-6 servings
Broccoli and Gouda Twice-Baked Potatoes
15 minPrep Time
50 minCook Time
1 hr, 5 Total Time
Ingredients
4 medium baking potatoes
1 tbsp olive oil
½ tsp salt
1 cup finely chopped broccoli florets
¾ cup Grizzly Gouda, divided
¼ cup sour cream
1 green onion, thinly sliced
1 tbsp softened butter
Nutrition
Nutrition Facts
Amount Per Serving

Calories

779

% Daily Value*



Total Fat:

32 g

49.23%

Saturated Fat:

g

0%

Cholesterol:

mg

0%

Sodium:

mg

0%

Potassium:

mg

0%

Total Carbohydrate:

112 g

%

Sugar:

g

Protein:

15 g

Vitamin A:

0%

Calcium:

mg

0%

Iron:

mg

0%
7.8.1.2
322
https://www.livinglou.com/broccoli-and-gouda-twice-baked-potatoes/
Disclosure: This post was sponsored by Dairy Farmers of Canada – as always, all opinions are my own. Thank you for supporting my sponsors and allowing me to continue creating recipes like this recipe for broccoli and Gouda twice-baked potatoes.