Vegetarian Taco Wraps are a simple, kid-friendly lunch. Packed with protein from black beans and Mexican flavours, this recipe will become a favourite. This post contains affiliate links.
I'm always trying to incorporate more vegetarian meals into my diet. You might remember, a couple of years ago I tried to do the Meatless Monday thing but I found that sticking to a precise schedule was a challenge.
I started making vegetarian taco wraps about a year ago for lunches. As you can see, I cut my wraps up so they are bite sized, which means that I can eat them when I'm on-the-go in the car. I'm pretty much always running from one thing to the next (the epitome of an "over-scheduled child" except that I'm 20 and did it to myself!).
What are the best bento boxes for packing lunch?
I've tried many, but I'm partial to the plastic meal-prep style containers. I like using plastic because it's lighter, which is easier for me to pack for work or class. I also like the containers which have different compartments within the container so I can bring a variety of different foods without using plastic bags.


The protein from the beans is a nice protein and energy boost to keep you going throughout the afternoon. I find that these wraps make a great lunch option but are also a great idea for a fast dinner. I'm almost positive that you have all these ingredients in your fridge and pantry right now, so why not whip these up for dinner?
Two other favourite on the go lunch recipes: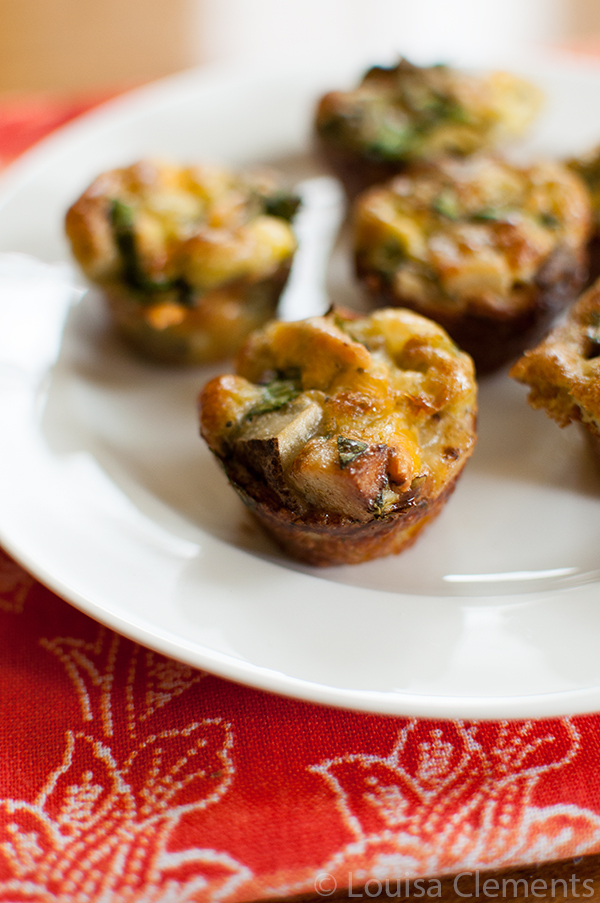 Mini pesto potato spinach frittatas are filling, protein packed and bite-sized. I like to pack these for lunch or breakfast on-the-go because they are easy to eat (in the car, of course).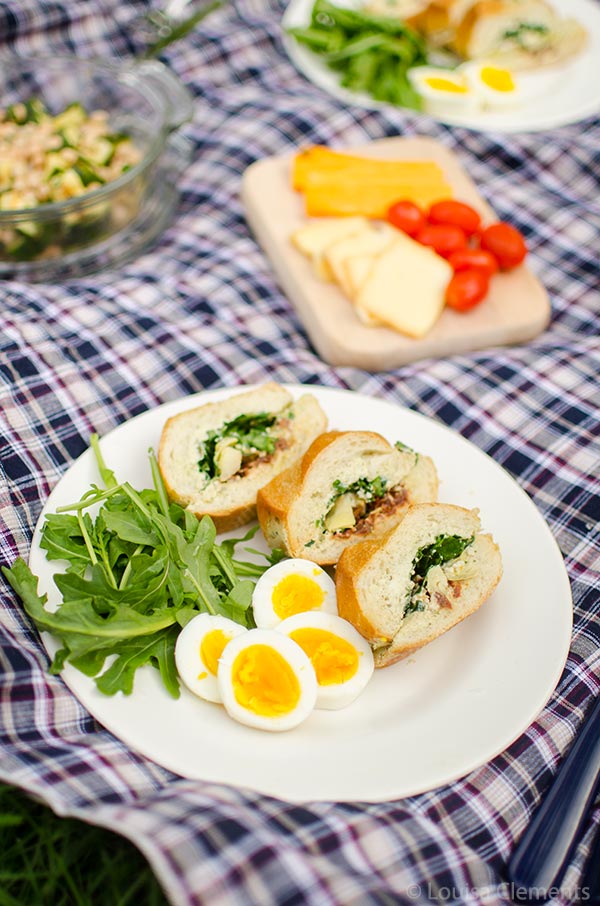 Antipasto Loaf is a vegetarian sandwich that can be prepped the night before.
If you're like me and constantly on the go, a protein-packed lunch is essential and these three recipes are great choices. I also love to make them for lunches because they can be prepared the night before and are still just as good the next day (if not better), especially the antipasto loaf–that sandwich will change your sandwich game forever. Guaranteed.
Yields 4
Vegetarian Taco Wraps
A simple, protein packed wrap perfect for a school or work lunch.
10 minPrep Time
10 minTotal Time
Ingredients
4 whole grain 6-inch tortillas
1 cup black beans
1 tsp chili powder
½ tsp cumin
⅓ cup salsa
3 tbsp sour cream
½ cup grated cheddar cheese
4-5 romaine leaves, sliced
Instructions
Mix black beans with chili powder and cumin.
To make 4 wraps, layer each wrap evenly with black beans followed by salsa and sour cream.
Sprinkle with grated cheese and romaine leaves.
Wrap tightly and slice into bite-sized pieces or leave whole.
Nutrition
Nutrition Facts
Amount Per Serving

Calories

554

% Daily Value*



Total Fat:

28 g

43.08%

Saturated Fat:

16 g

80%

Cholesterol:

86 mg

28.67%

Sodium:

1916 mg

79.83%

Potassium:

347 mg

9.91%

Total Carbohydrate:

46 g

%

Sugar:

5 g

Protein:

28 g

Vitamin A:

44.1%

Calcium:

585 mg

58.5%

Iron:

4 mg

22.22%
7.8.1.2
160
https://www.livinglou.com/vegetarian-taco-wraps/
These Vegetarian Taco Wraps make a delicious lunch or fast dinner.