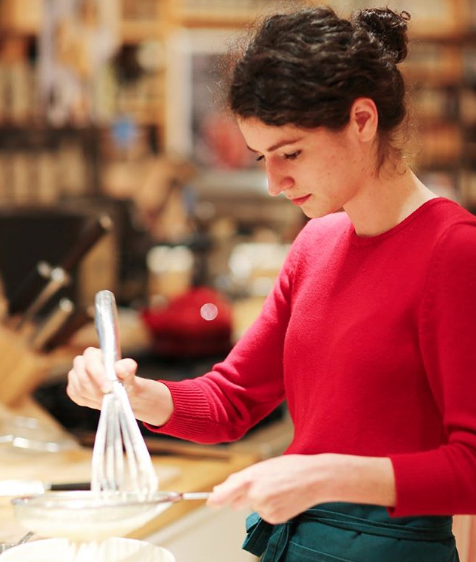 I'm Louisa Clements, creator of Living Lou. If you're like me and most of my readers, you're a modern, busy and budget conscious foodie. I want to say, welcome! I'm so looking forward to being a part of your cooking journey.
Who Am I?
I was born and raised in Toronto, Ontario, and I've been completely smitten with cooking forever. I have no formal training, but I spent a year working in the test kitchen of one Canada's most popular women's lifestyle magazines. I've been running Living Lou for nine years and I love it, I've had daily a columns in the newspaper and appeared on national television and given cooking demos at Williams Sonoma and other events in Toronto. You can read more about my story over on my about page.
My Food Philosophy
I believe that food should be simple, fresh and flavourful. It starts with real ingredients and simple techniques to create meals worthy of both a Monday night and a social media share. My recipes are vibrant and approachable, designed with speed, ease and simplicity in mind. But they are a step up from the everyday "ho-hum" meal. My recipes are globally inspired and developed not only to pique your interest (and pin to your Pinterest board) but also to provide answers.
My goal is to fill up your "go-to" list with recipes that delight and inspire.
Do you feel overwhelmed by the sheer amount of recipes available? Do you want to actually understand the techniques behind what make the recipes work? Join me on my free 8-week program.
What's the difference between braising and stewing? How do I properly sear meat? I want to poach fish, but I don't know how! This program will answer all of your commonly asked cooking questions and breakdown techniques in easy to understand formats like never before.