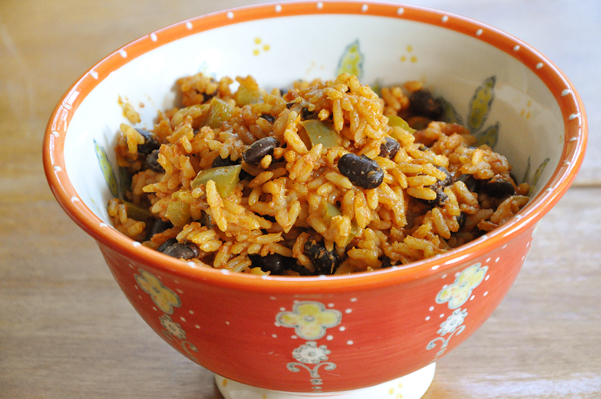 One of my favourite things about being a food blogger are all of the opportunities we have to be creative. As a food blogger, I have the opportunity to create, create and create. Whether it's through creating a new recipe, or adapting one to suit my tastes, writing posts or staging and photographing my dish in the perfect light with the perfect exposure, running a food blog is a highly creative process. I think that running any blog for that matter is extremely creative.
I was lucky this month when I was assigned Making Memories… as my blog for The Secret Recipe Club. First of all, I have to point out that her URL is "makingmemorieswithyourkids", um hello fun mom! I have to say, after falling head over heels with her url, looking through Erin's blog gives every creative person  exactly what they crave – inspiration. Her creative ideas and activities she does with her two adorable children just make me smile. Especially in a time when lots of kids are spending so much time on computers, TVs and video games, it's nice to see someone who is inspiring and shaping their creative minds. And of course, there are recipes – we cannot forget the recipes! So many recipes for yummy treats and sweets. Cinnamon Roll Pancakes anyone?
I love Mexican food so when I stumbled upon her recipe for Taco Rice and Beans, I decided to put my creative mind to use and put a bit of a Living Lou spin on Erin's delicious sounding recipe. I knew that our posting date was a Monday so I Meatless Monday-fied this recipe, it's now a hearty and filling vegetarian meal.
Mexican Rice
Adapted from: Making Memories…
Ingredients
1 tbsp olive oil
1 small onion, finely chopped
1 clove garlic, crushed
1/2 green pepper, diced
2 tbsp taco seasoning
1/2 tsp cumin
2 tbsp tomato paste
1 tbsp Sriracha (Hot chili sauce) or any favourite hot sauce such as Franks
1 cup uncooked rice
2 cups water
1/2 cup cheddar cheese
1 bayleaf
1/2 19oz can black beans
Directions
In a pan, heat olive oil and saute onion for 3 minutes. Add the garlic and cook for another minute or until fragrant. Add in the diced green peppers, taco seasoning and cumin and cook for another 5 minutes.
Meanwhile, in a small bowl whisk together the tomato paste with the sriracha or hot sauce.
Once green peppers have started to soften, stir in the tomato paste/sriracha or hot sauce mixture into the pan. Add the rice and stir to coat. Add in 2 cups of water and the bay leaf. Bring to a boil. Cover and reduce heat. Simmer for 18 minutes or until rice is cooked and no liquid remains.
Once rice is cooked, remove bayleaf and stir in cheese and black beans.
I hope you enjoy my take on Erin's Taco Rice, what's everyone else having for Meatless Monday?
– Lou